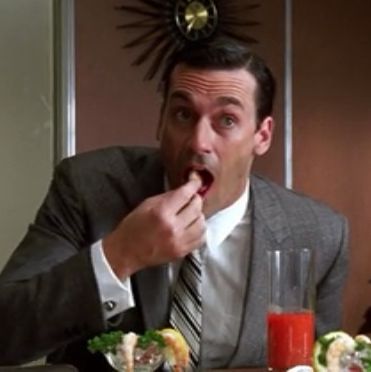 Wear your best suit or vintage frock.
Photo: AMC
If you've ever wanted to dine like Don Draper, or at least reenact the Burger Chef family scene, your chance has finally arrived: AMC and nycgo.com are collaborating on a week-long Mad Men-inspired dining promotion.
From March 23 to 29, restaurants like the Gander, Ristorante Morini, and Tribeca Grill will honor the final season of the show with a sweet deal: a two-course prix fixe lunch, or two cocktails, for the era-appropriate price of $19.69.
Just make sure you don't down one too many martinis before climbing 23 flights of stairs. You wouldn't want to pull a Roger Sterling and waste that cleverly priced meal, would you?