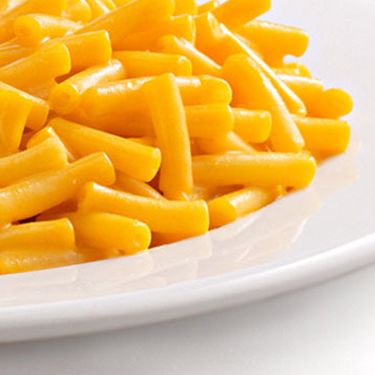 Danger zone.
Photo: Courtesy of Kraft
Kraft is voluntarily yanking 6.5 million macaroni-and-cheese boxes from stores, owing to a discovery that just eight boxes contained metal shards. There are no reported injuries so far, but props to Kraft for playing it safe.
The eight incidents pertained to 7.25-ounce boxes of the original flavor, with "best used by" dates ranging between September 18 and October 11 of 2015. The flagged boxes are also marked with a "C2" code.
Impacted customers (in the U.S., the Caribbean, and parts of South America) can receive full refunds, of course. But to add one curveball, some recalled boxes came in packs with perfectly fine boxes from other plants, so make sure to check thoroughly.
[AP]