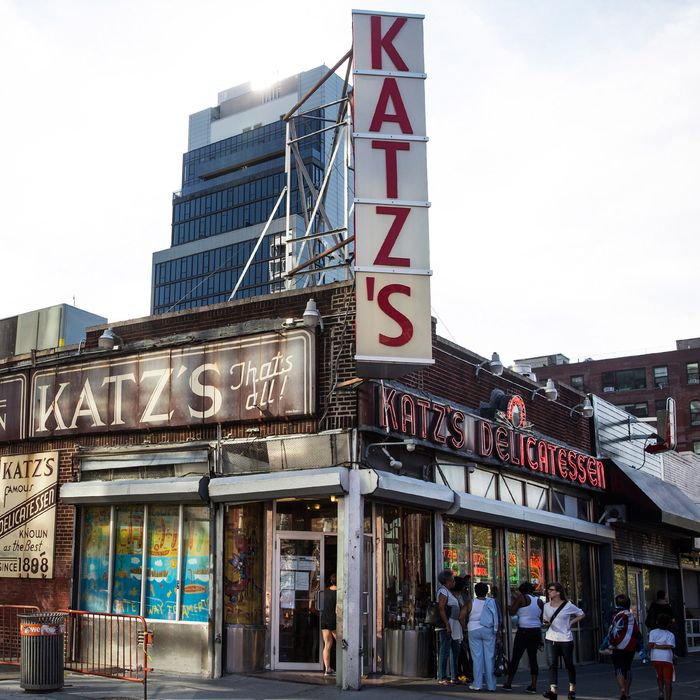 Who doesn't love Katz's?
Photo: Andrew Burton/Getty Images
Ashraf Ghani is on a mission to prove that he's not a regular Afghan leader — he's a cool Afghan leader, who wants to work with the United States. In a speech given to Congress today, he thanked the American troops, reminded the crowd that he earned a degree from Columbia, and, most important, pledged his allegiance to Katz's Deli. "I ate corned beef at Katz's, New York's greatest, greasiest, pickle-lined melting pot," he said. Good sandwiches unite people: The line earned laughter and applause. But can a man who orders the corned beef over the pastrami really be trusted?
[NYT]