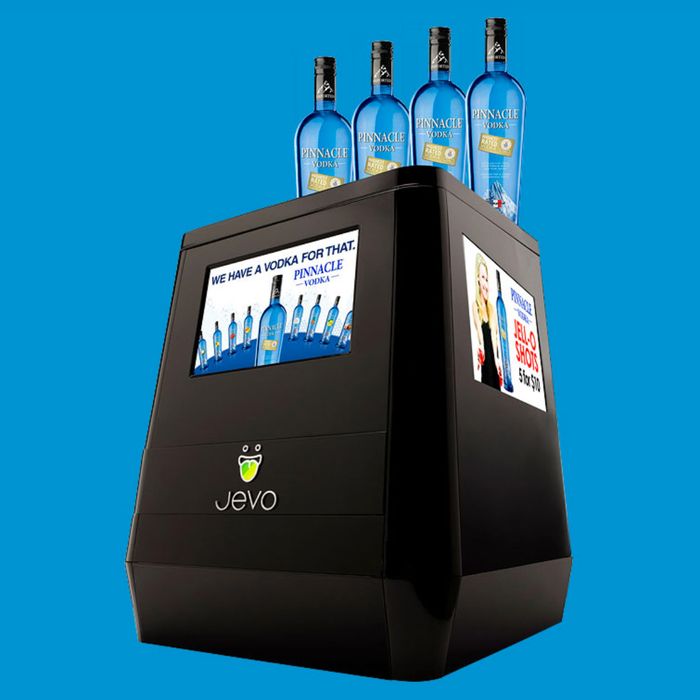 Here it is.
Photo: Courtesy of Jevomaker
Keurig delivers caffeine at the push of a button, but now say hello to Jevo, a genius contraption that delivers instant pregame material. Oregon entrepreneur Jeff Jetton says he created the device — which can crank out 20 Jell-O shots in about ten minutes, using proprietary, K-cup-style pods — after realizing no one had applied the magic of Keurig or Soda Stream to "the archaic, time consuming and inconsistent process of making gelatin."
Jevo officially launches next week at a Vegas trade show, and Jetton imagines the first units will be in bars by early 2016. (He's already taking preorders, too.) Anxious to put a little distance between his invention and fraternities, he stresses there are plenty of good uses that do not involve booze. For instance: Hospital patients who have trouble swallowing pills, or, perhaps, people who need their gummy desserts now.
[BizJournal via First We Feast]