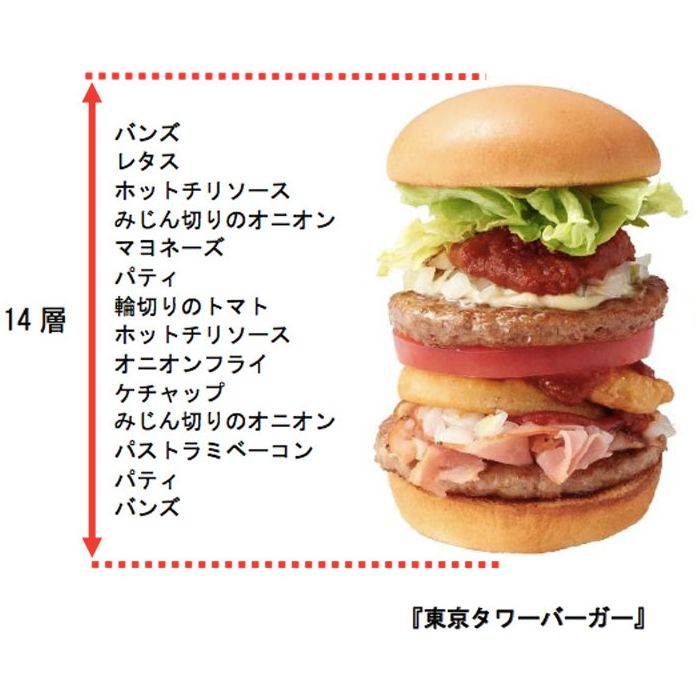 Good luck cutting this bad boy in half.
Photo: Courtesy of MOS Burger
MOS Burger, the biggest fast-food chain in Japan after McDonald's, is maybe getting a little too literal with a new burger commemorating tomorrow's opening of a location in the 1,093-foot Tokyo Tower's food court. The Tokyo Tower Burger appears to be several vertical yards of sandwich, which will cost between $6 and $7 (depends if you want cheese, which seems like it would add a 15th layer to the whole thing).
So, what, exactly, does a "14-layer" burger consist of? Here's a very symbolically arranged list of what you get on one:
• Bun
• Lettuce
• Hot chili sauce
• Chopped onion
• Mayo
• Patty
• Very wide tomato slice
• Hot chili sauce
• Onion ring
• Ketchup
• More chopped onion
• Pastrami bacon
• Patty
• Bun
It's a beast — no question. But while Grub Street would never consider itself an official layer counter (sure there are those more qualified for the task), do mayo and ketchup really count?