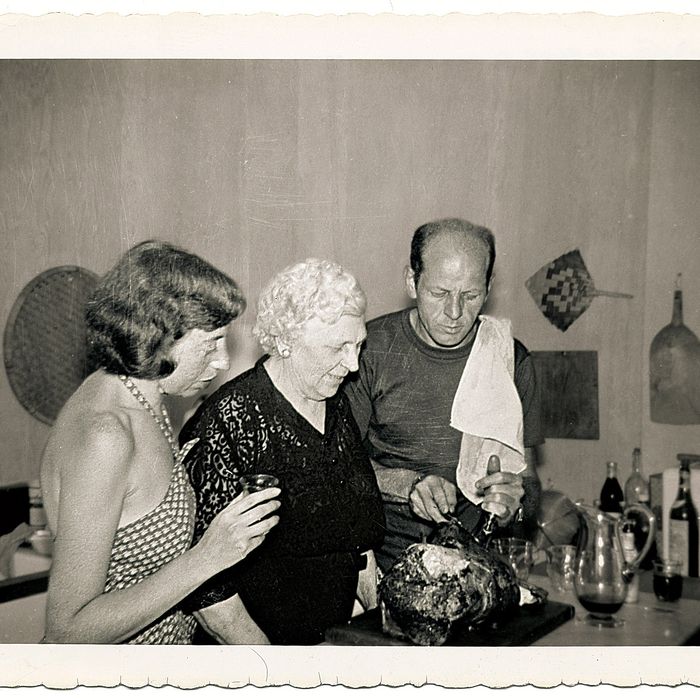 Jackson Pollock, his wife Lee Krasner, and Pollock's mother Stella Mae McClure.
Photo: Courtesy Pollock‑Krasner House and Study Center, East Hampton, NY
We all know Jackson Pollock could make a mean drip painting — but did you know that he could also make a mean apple pie? A new book out this month, Dinner With Jackson Pollock, by Robyn Lea, offers recipes for his famously delicious baked goods and his classic spaghetti sauce.