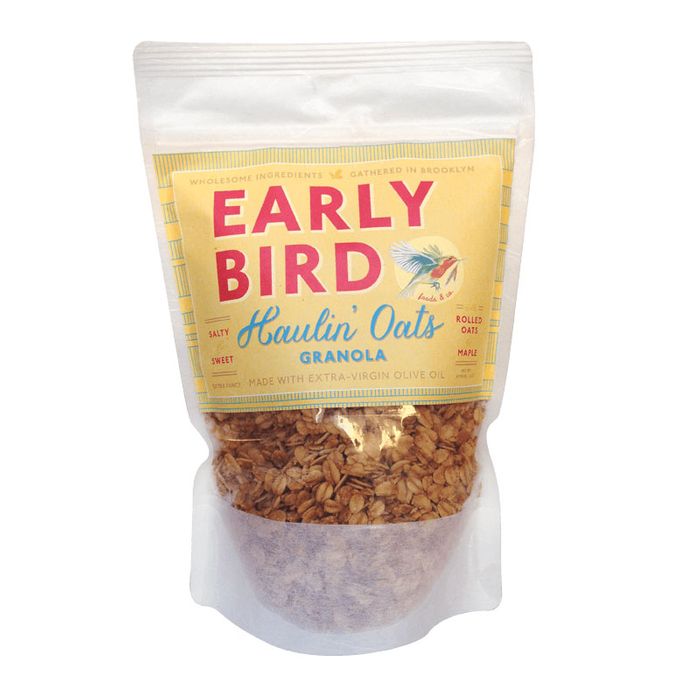 Oh, come on.
Photo: Courtesy of Early Bird Foods & Co.
Nekisia Davis, the owner of Red Hook-based Early Bird, has produced her olive-oil-toasted "Haulin' Oats" granola flavor for years, but it's just now that Daryl Hall and John Oates have caught on — and they're not happy.
The musicians are suing Early Bird for profiting off of their fame, writing in their suit: "The name and mark Haulin' Oats is an obvious play upon Plaintiff's well-known Hall & Oates mark, and was selected by defendant in an effort to trade off of the fame and notoriety associated with the artist's and plaintiff's well-known marks." Or, Davis simply selected the name because it's a cute pun!
Hall & Oates is seeking damages from the small, independently owned business, and of course insisting that Early Bird change the name of this flavor. Clearly these two do not want to make any dreams come true.
[Page Six]