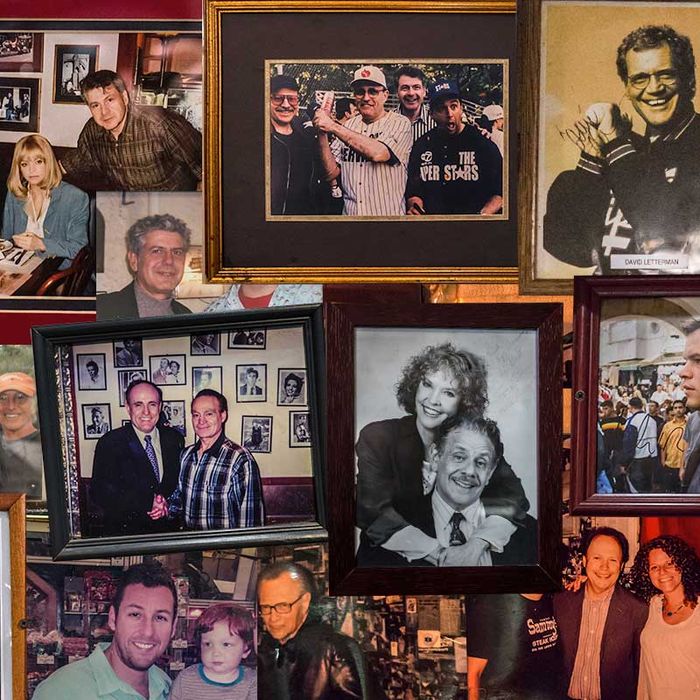 The old, framed celebrity photo: a true deli staple.
Photo: Paul Wagtouicz
Grub Street never needs a reason to celebrate our city's esteemed roster of delicatessens, but since this week marks the New York release of the new documentary Deli Man, we're going all in on the subject today.
For truly excellent delis, old, framed photos of the celebrities who have stopped in over the years are as important as juicy pastrami and superlative pickles. Take the quiz below to see if you can figure out where each photo currently hangs, be it a classic New York deli, or a couple of non-delis that nevertheless have earned their places in the celebrity-photo-wall Hall of Fame.