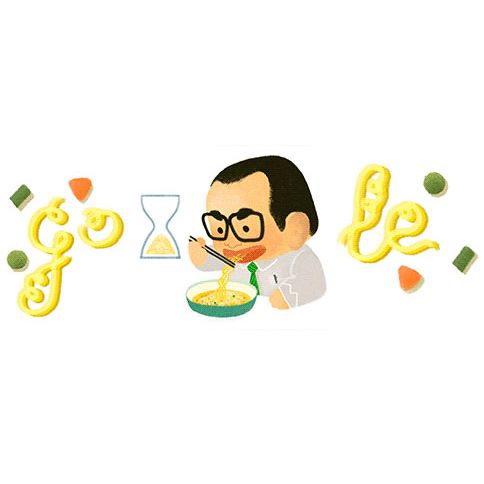 Here's the doodle.
Photo: Google
Taiwanese-Japanese businessman Momofuku Ando is credited with introducing the world to instant ramen: In 1958, he founded Nissin Foods, a company that popularized Cup Noodles, among other products.
He believed that noodles could cure world hunger, and while they didn't quite achieve that, they did revolutionize the food industry — and, of course, bring great joy to college students everywhere.
Ando died in 2007, but today would have been his 105th birthday. It's a nice tribute from Google.