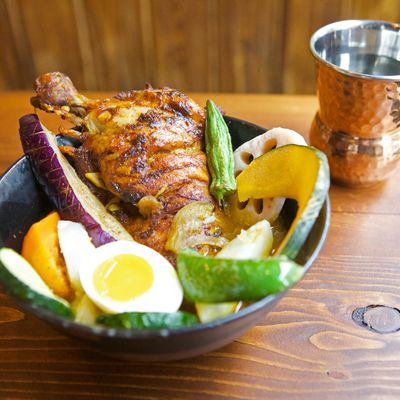 Yakuzen Chicken Vegetable Soup Curry.
Photo: Emily Bennett-Coles
When it comes to authentic soba noodles, Cocoron is the place to go in New York. Perhaps it should come as no surprise then that Yoshihito Kira's follow-up restaurant has mastered another Japanese specialty: curry. Goemon, in Nolita, serves a simple menu of brown-curry dishes, either based on chicken-and-beef stock or vegetable sock, and served with Japanese rice.
It's all very simple and straightforward: You choose either the classic or "vegetalism curry," and then add toppings like a poached egg, boiled-and-sliced beef, deep-fried chicken katsu, or even Cheddar cheese. There's also Yakuzen Soup Curry, which comes with "Indian-style" grilled chicken leg or grilled pork — plus optional add-ins like lotus root, Japanese pumpkin, and eggplant. Here's a look at two more of the dishes, plus the menu: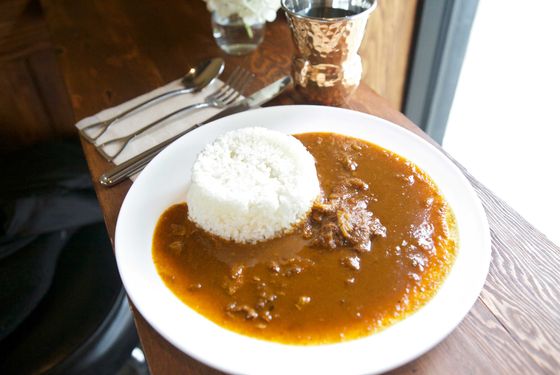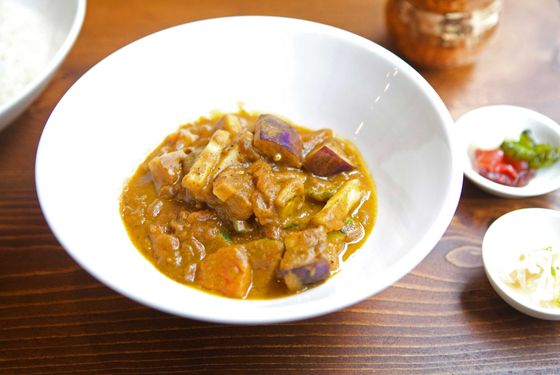 [Menu]
Goemon Japanese Curry, 29 Kenmare St., no phone yet