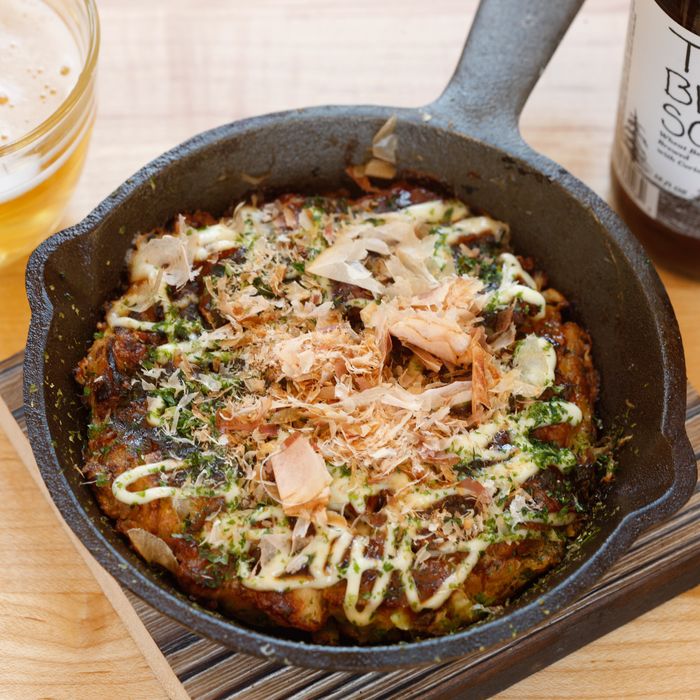 Okonomiyaki: classic Osaka-style cabbage-and-pork-belly savory pancake.
Photo: Melissa Hom
Harris Salat and Tadashi Ono, the owners of the similarly named ramen restaurant, have opened a second concept: a downtown Brooklyn restaurant that focuses on Japanese-style grilling. The idea is that Ganso Yaki will feel like a traditional mom-and-pop spot in the Shitamachi area of Tokyo — Ono's hometown.
The extensive menu includes some simple, straightforward dishes (crab croquettes, fried chicken, yellowtail collar), as well as some foods not typically prepared in New York: Tokyo-style soy-braised pork intestines, and minced-chicken yakitori with a quail egg and a "ten-thousand-year glaze." Considering no item exceeds $18, it's wise to bring a few friends and try as much of the menu as humanly possible. At the very least, see how Ganso Yaki's much-hyped okonomiyaki compares to New York's other cabbage pancakes.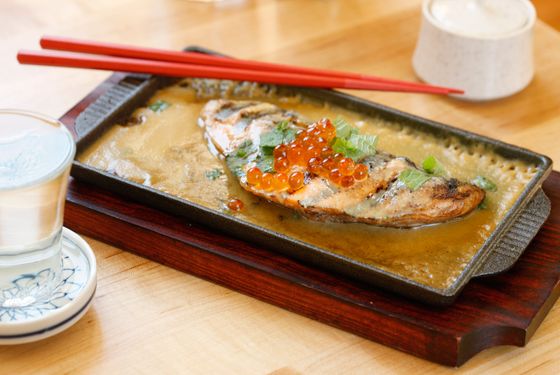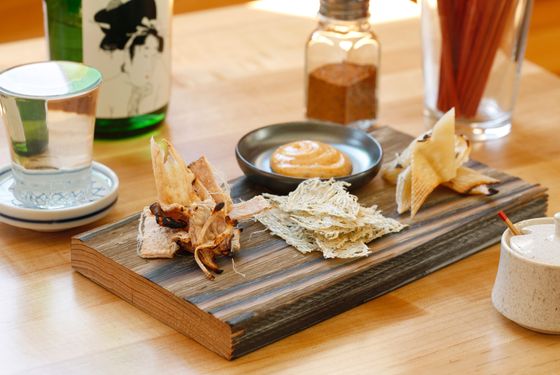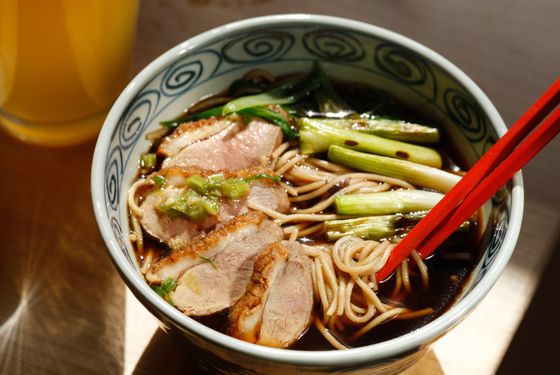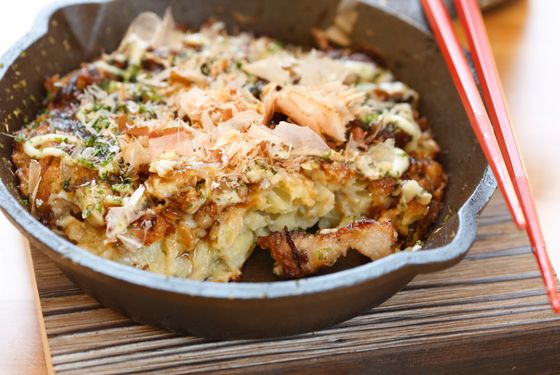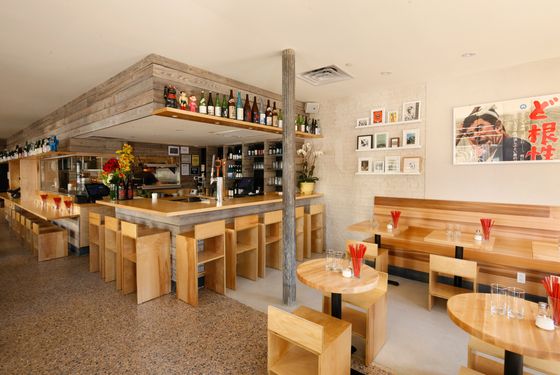 Menu [PDF]
Ganso Yaki, 515 Atlantic Ave., Brooklyn, (646) 927-0303