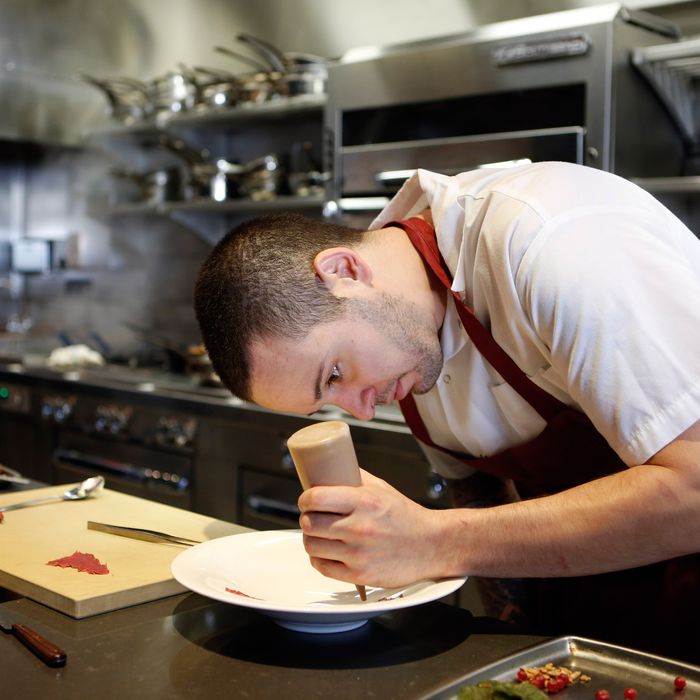 Massachusetts chef Tim Maslow, or Ribelle in Brookline.
Photo: Jessica Rinaldi for The Boston Globe via Getty Images
Editor Dana Cowin and the staff of Food & Wine have announced this year's Best New Chef winners: Bryce Shuman (Betony, New York), Michael Fojtasek and Grae Nonas (Olamaie, Austin), Zoi Antonitsas (Westward, Seattle), Jake Bickelhaupt (42 Grams, Chicago), Jonathan Brooks (Milktooth, Indianapolis), Katie Button (Cúrate, Asheville, North Carolina), Jim Christiansen (Heyday, Minneapolis), Tim Maslow (Ribelle, Brookline, Massachusetts), Ori Menash (Bestia, Los Angeles), and Carlos Salgado (Taco Maria, Costa Mesa, California). It's quite a talented group, and a nice mix of chefs who are well-established and (relatively) unknown.