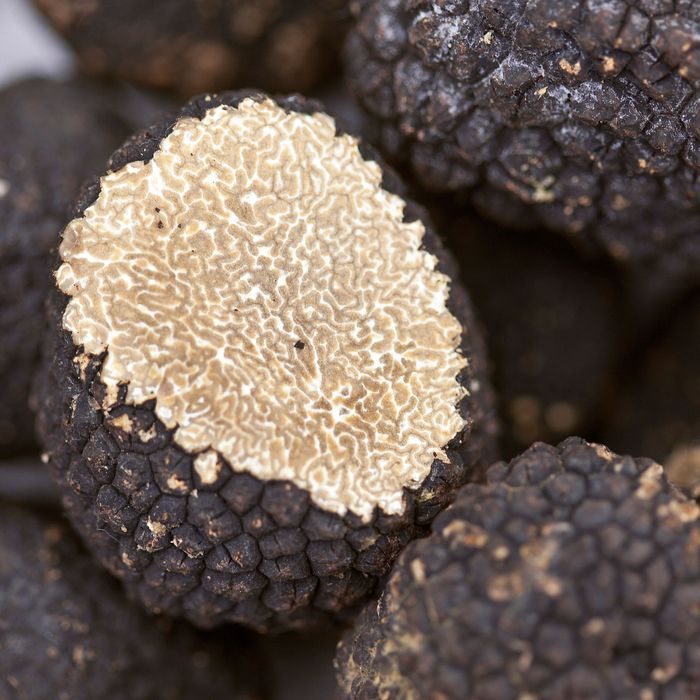 Trufflin'.
Photo: Gaetan Bally/Keystone/Corbis
A British biologist named Paul Thomas has harvested a truffle he planted six years ago in a Leicestershire field, and, as such, is declaring his success the "birth of the U.K. truffle industry." His find, a 39-gram Tuber uncinatum, an intense-tasting native species, is the first truffle to have been cultivated on British soil, and just one of the many he says he planted on 20 farms and estates. As you might expect, he's absolutely gleeful, telling reporters, "I had dreamed about this moment for many years."
Enthusiasts are thrilled because England's wild truffle industry has fallen on hard-ish times lately, hurt by an unlucky mix of deforestation and destructive modern farming methods, making an already pricey delicacy really tough to come by locally. Most British truffles these days are cultivated on farms abroad and imported in. Thomas expects his success will change that, naturally: "There are other sites that are almost certainly fruiting," he boasts, figuring that "within a few years" he'll finally be making some actual money.
However, despite the breakthrough, one supplier of wild English truffles isn't sweating the potential competition. Zak Frost tells the BBC, "Ours are wild, so they will always command a premium. 'Cultivation' makes it sound very easy, but actually it's not like sowing a seed from a potato. You have to wait for around 10 years. It's complicated and the outcome isn't by any means certain."
[BBC]