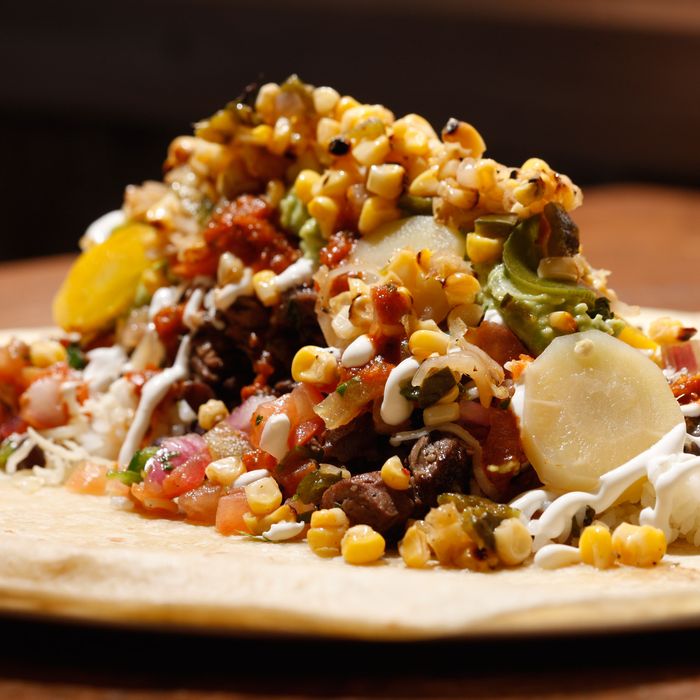 El Vez Burrito will open in Battery Park City.
Photo: Melissa Hom
Remember the dark ages when the citizenry of Battery Park City was forced to subsist practically on foraged weeds and wild berries? Today, it's hard to find a culinary brand that hasn't planted its flag in the fertile landfill zone, or will sometime soon. There are boutique bagels, grilled-clam pizzas, and fried chicken and biscuits. There's Shake Shack and Umami Burger. And yet another new lunch option arrives tomorrow, in the space adjacent to El Vez, restaurateur Stephen Starr's margarita-fueled Philly transplant. His "build your own" El Vez Burrito serves lunch weekdays from 11 a.m. to 4 p.m., and it hews fairly closely in menu and operating procedure to a certain other fast-casual burrito joint, down to the meal options of tortilla, lettuce bowl, or rice bowl, and even the actual cilantro-and-lime-seasoned rice itself.
But Starr's kitchen ventures into other culinary realms, offering add-ins from Korea (BBQ beef, Napa-cabbage kimchi), Texas (green chile "queso," Fritos and ground beef), and Veganville (brown rice and farro, tofu al pastor). It's as if Starr walked into his neighborhood Chipotle one day and said to himself, "Eh, I think we can do better than that." For those who stress out over the responsibility of having to collaborate on their own lunch, there are four "especiales," or house burritos (like Frito Pie and Classic Mission-Style), which help distinguish El Vez, as does dessert: soft-serve ice cream in chocolate or horchata flavors, with toppings like salty corn flakes and sweet pepitas. Here's a look at the space, which seats 30 (plus more outside, weather permitting), and some of the food.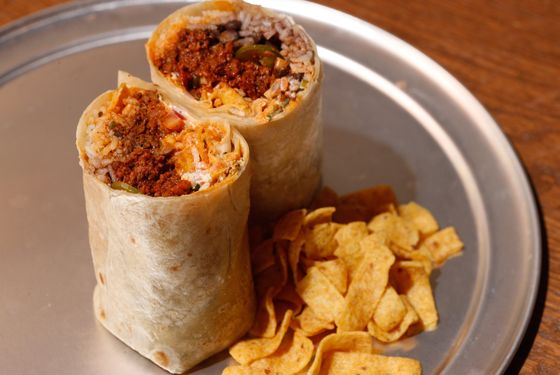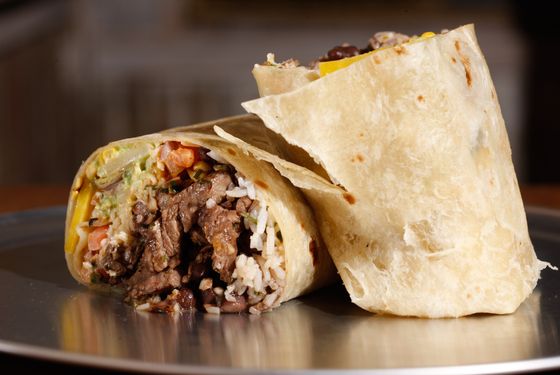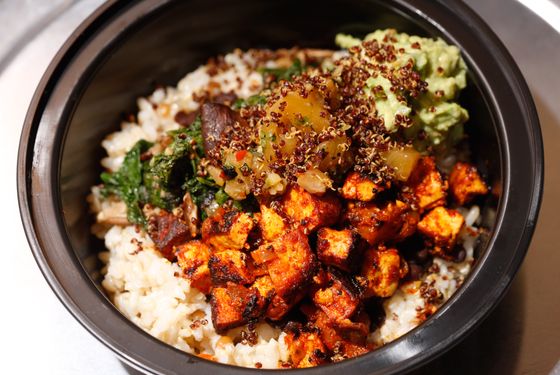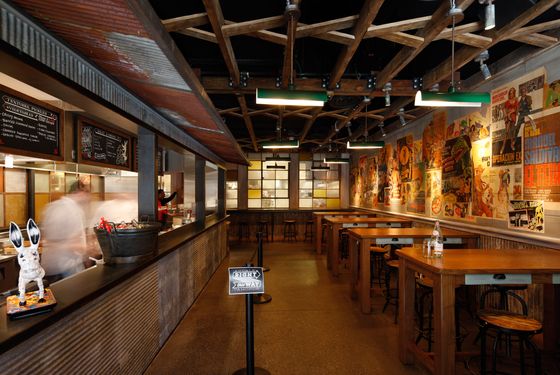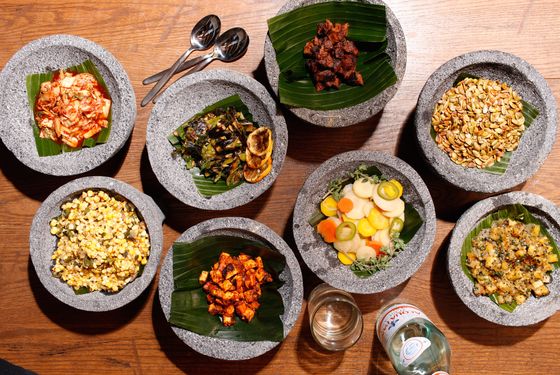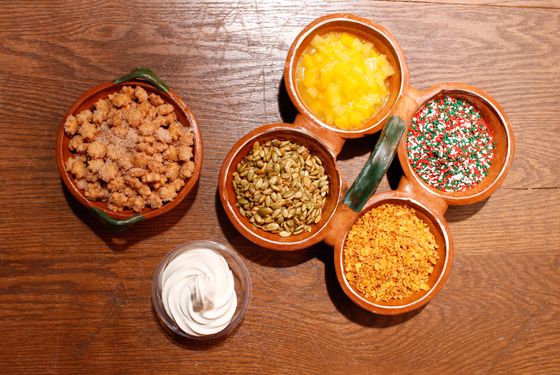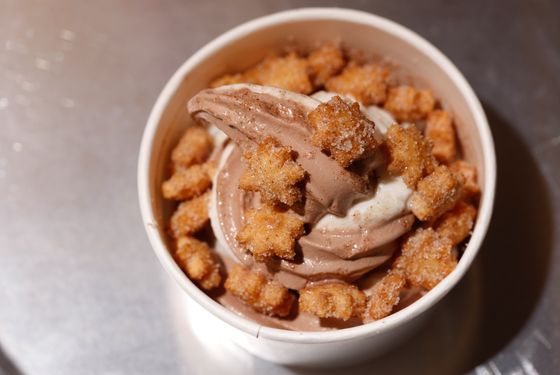 El Vez Burrito menu [PDF]