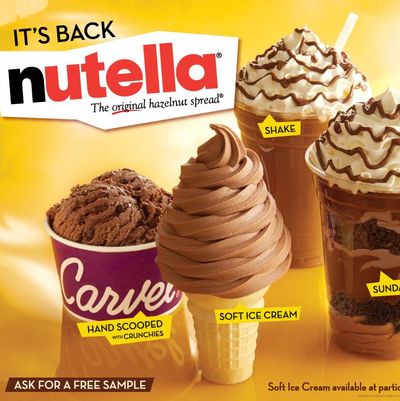 The future is rather hazy for Nutella offshoot stores, but Carvel's new item is legitimate. Since the company's Nutella ice cream was such a hit last summer, Carvel is upping the ante by adding a milkshake.
The "Thick Shake" includes Nutella soft-serve, whipped cream, and a Nutella drizzle. Plus: Other items — like the Nutella Sundae Dasher — are returning as well. They're available at all Carvel shops through the end of May.
* This post has been updated.