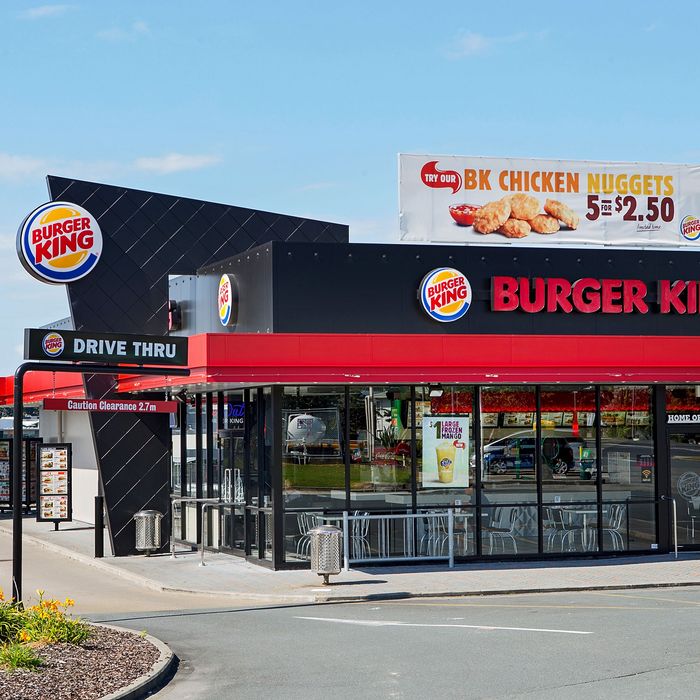 This should restore your faith in Burger King.
Photo: Dave Rowland/Getty Images
Apparently, each year Burger King gives a big prize to its "Franchisee of the Year." This year's winner, Tom Barnett, an obviously wealthy-enough guy who owns 24 Burger Kings in Arizona, won a brand-new Corvette and a Rolex, which together were worth about $60,000. Burger King bases the award on things like health inspections, customer complaints, and safety scores — and going off that rubric, Barnett wasn't so sure he'd earned anything, frankly: "I thought, 'I didn't clean up the restroom last week, and I didn't work two shifts because a manager called in sick.' I thought, 'How can I be fair and honor the people I work with?'"
His answer: Sell the car and the watch, then double the amount by throwing in an additional $60,000 from his and his business partner's own pockets, and give the money back to his hardworking staffers. That made for $120,000, which he ultimately doled out to about 100 employees in amounts that varied from $500 to $5,000.
What makes this even more impressive is that the average Barnett employee works for him for ten years, which is basically eternity in fast-food time. An employee tells the Arizona Republic that there were "a lot of tears" when everybody heard about the random bonuses.
[Republic]