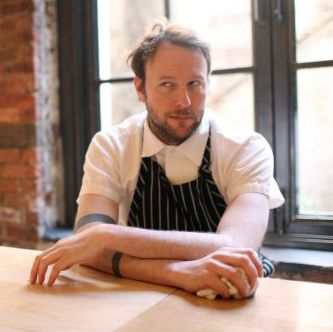 Another shake-up for the talented chef.
Photo: Melissa Hom
It's been a bumpy stretch for Michellin-starred chef Ryan Tate: In July, he took over West Village restaurant Blenheim — which was such a mess that it temporarily closed after just one month of service. Tate, who had received critical acclaim at Le Restaurant (R.I.P.), attracted enough attention to earn a review from the Times. Pete Wells only awarded Blenheim one star, noting that although Tate had "terrific ideas," there was a "gap between the farm-to-table ethos and Mr. Tate's style."
Now Blenheim has hired a new executive chef: Mazen Mustafa, an alum of Corton, the Elm, and short-lived Après. In a statement to Grub, the restaurant wrote: "Chef Ryan Tate is moving on to spend time on his own projects. The transition has been very smooth and collaborative. Chef Ryan will remain a great friend of ours and our team at Blenheim."
Blenheim — which is now on its third chef in less than a year — will implement Mazen's menu changes by the start of spring. How many lives can one restaurant have?
[NYT]