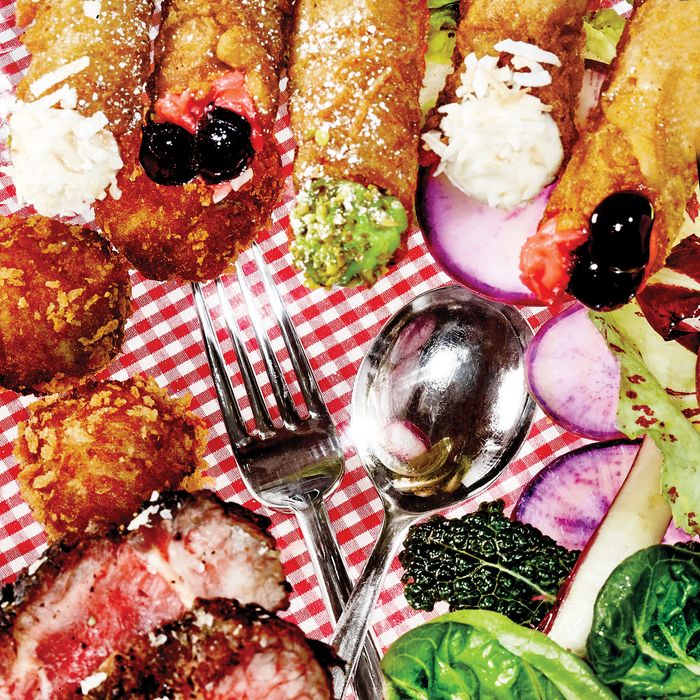 Steak and meatballs and cannoli and salad — oh, my!
Photo: Bobby Doherty/New York Magazine
New York's annual special issue, on sale now, celebrates dishes like Via Carota's bunless burger, the ricotta-filled cannoli at Santina, an extra-indulgent bacon-wrapped hot dog at the NoMad Bar, and a brûléed brownie sundae at GG's. You'll also find picks for exemplary meatballs, burritos, sausage — even herring.
It's a lot to take in, but don't overlook the nightlife winners: Editors selected Andrew Carmellini's Evening Bar for Power Drinks, Boilermaker for Serious Cocktails, and La Bodega 47 Social Club for First-Date Spot.
There's no need to rush: With rich foods like pork-shoulder sausage, sugar-dusted blintzes, and a French-dip sandwich, it's wise to pace yourself. After all, you have a full year to work your way through the list.
[NYM]