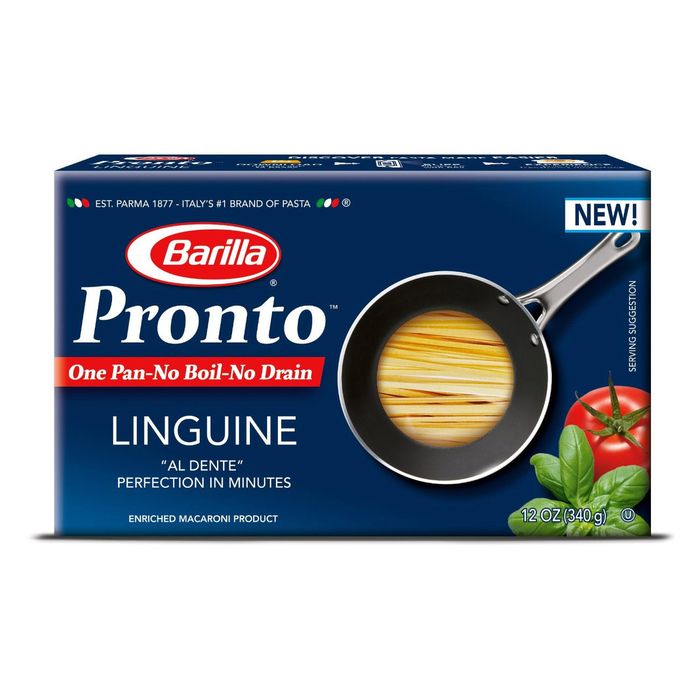 Does it take itself out of the box, too?
Pasta giant Barilla understands that people these days don't have time to make their focaccia from scratch, or to painstakingly boil water for prepackaged spaghetti. That's why the company has introduced Pronto, a new line of pastas that don't require the cumbersome step of boiling water ahead of time.
According to an instructional video, the Pronto process is simpler: Add 3 cups of cold water to a pot, add the pasta, turn the stove on high, then give the pasta 10 minutes with a perfunctory stir every now and then. As it cooks, the pasta absorbs the water, all of it, which is kind of nuts, but which also eliminates the need to drain the pasta.
Once the water is gone, you're supposed to pour sauce directly over the pasta. Barilla maintains you can still enjoy the noodles al dente, or whatever your preferred doneness is, although going unsaid is how the final results compare to "traditional" noodles. Maybe take a wait-and-see approach to this new line before ditching your traditional linguine.
[Gizmodo]