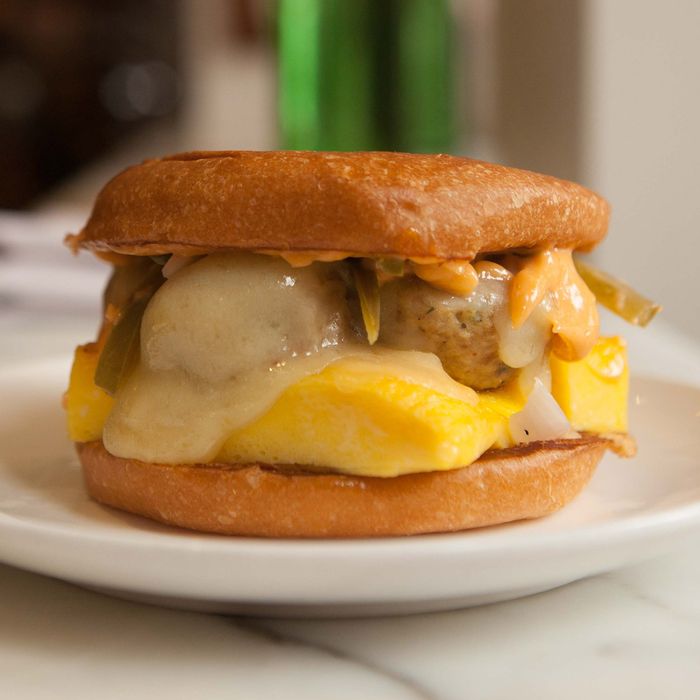 You can have it all!
Photo: Jed Egan
Considering that Jeffrey's Grocery and Joseph Leonard are two of the most popular brunch spots in New York, it's safe to say that Gabriel Stulman's brunch at Bar Sardine will be a smash hit, too. The restaurant gets the best light and opens its garage-style doors in warmer weather — making it one of the loveliest places to dine when it's nice outside.
The menu includes a mix of new dishes and Bar Sardine favorites: The Fedora Burger makes an appearance, as well as the grilled cheese, but there's also a roasted-mushroom quiche, a smoked-whitefish toast with a slow-cooked egg, and a Bloody Caesar (complete with an oyster).
What Grub is truly excited about, though, is this breakfast sandwich. It includes baked eggs, smoked chicken meatballs, Gruyère cheese, jalapeños, and a serious nap. Make plans accordingly: Brunch will be available at the West Village restaurant on Saturdays and Sundays, from 11 a.m. to 4 p.m.