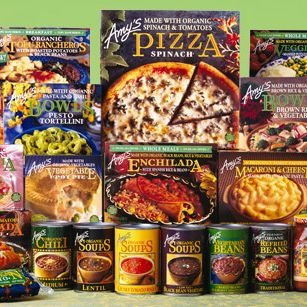 Danger zone.
Photo: Amy's Kitchen
Fresh off the news that Kraft's macaroni-and-cheese boxes contain metal shards, frozen-food manufacturer Amy's Kitchen is voluntarily recalling over 73,000 cases of products because of listeria concerns. It's the spinach inside Amy's products that's the problem, and the recalled items include vegetable lasagnas, pizzas, brown-rice bowls, and breakfast wraps.
There have been no reported illnesses, but listeria can lead to symptoms like stiff neck, nausea, high fever, and severe headaches, and can be fatal if consumed by babies, the elderly, or those with weakened immune systems. Lovely!
[CBC]