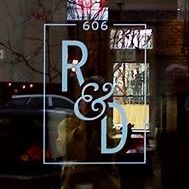 So long.
Photo: 606 R&D/Facebook
Three-year-old 606 R&D — started by City Bakery alums Ilene Rosen and Sara Dima — seemed to be doing so well that it warranted its own spinoff, takeout shop R&D Foods. But now the owners have announced that the restaurant's last day of service will be March 15.
"A number of factors contributed to this decision, amongst them lack of business during the frigid nights of the past few months and our desire to focus on R&D Foods, our shop next door, which will remain open," Rosen and Dima wrote in a statement. On the bright side, this means that you can continue to purchase their excellent, "Best of New York"-winning sandwiches at R&D Foods, just two doors down.