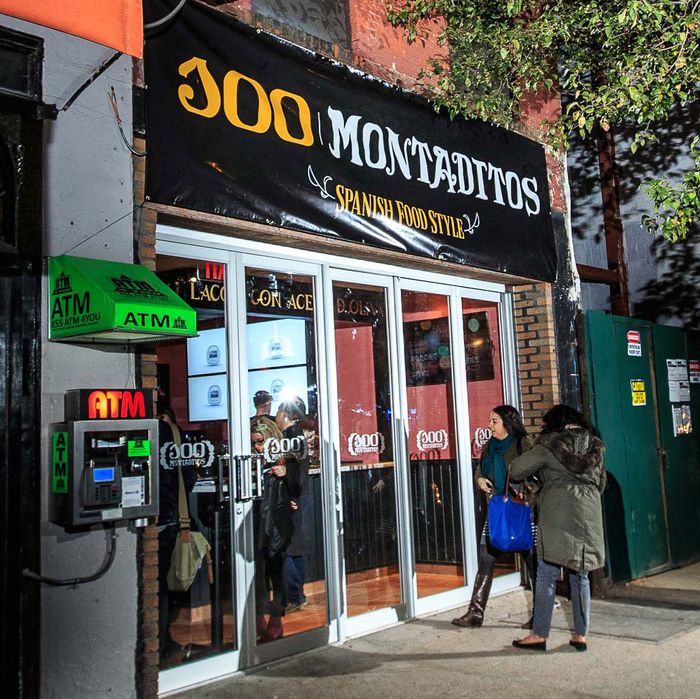 It's hurting.
Photo: Will Cadena
Spanish sandwich chain 100 Montaditos, which expanded to New York in August of 2013, seemed to be thriving: Last Grub heard, the owner had plans to open 29 more locations throughout the city. (Currently, there are 17 in the U.S.) The fast-casual restaurant specializes in miniature sandwiches (100 of them!) that cost between $1.50 and $3, making it quite a popular cheap-eats destination.
It comes as a bit of a surprise that Francisco Cernuda, the Miami-based CEO of the restaurant's American locations, has filed for Chapter 11 bankruptcy. Allegedly, he hasn't even been able to pay the 100 Montaditos landlords, and he's halting all expansion plans.
There are over 300 locations in Spain, where the brand's apparently super popular. For what it's worth, the Bleecker Street outpost is always bursting with NYU students, and, of course, drunk people on their way home from all the nearby bars.
[NRN]