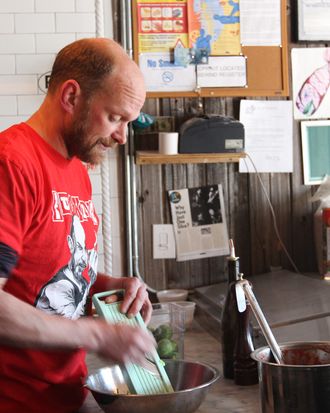 It could open as soon as April.
Rockawayist reports that Whitney Aycock, whose name you might recognize from this 2014 profile, is expanding beyond pizza. He plans to open a new spot this spring that will specialize in steamed burgers, inspired by Ted's Restaurant in Meriden, Connecticut.
The site overlooks Jamaica Bay and, Rockawayist notes, has been abandoned for several years. Aycock, though, plans to start renovating soon and will aim to open as early as April.