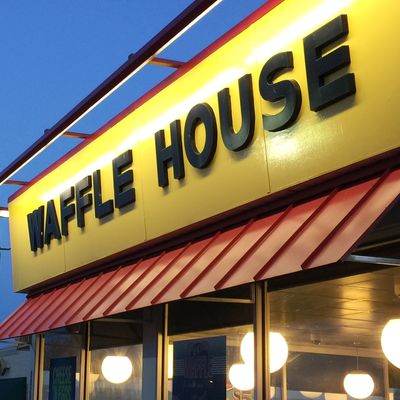 Home away from home.
Photo: David Kozlowski/Getty Images
Here's an unexpected collaboration: The beloved chain has partnered with Roadie — a "neighbor-to-neighbor" shipping network that sends items with drivers who are already heading in the right direction. Waffle House will serve as a home base of sorts, as Roadies can meet at any of the 1,750 locations, all open 24 hours a day, to make deliveries.
The real incentive to use Roadie, instead of UPS or FedEx, might be that Waffle House is offering a free waffle and drink to users. Why wait to receive a delivery at home when you can retrieve it over smothered hashed-browns and a fiesta omelette? Also: This is just one more reason why New York — where many people don't have a reliable place to receive their packages — needs a Waffle House.
[WSJ]