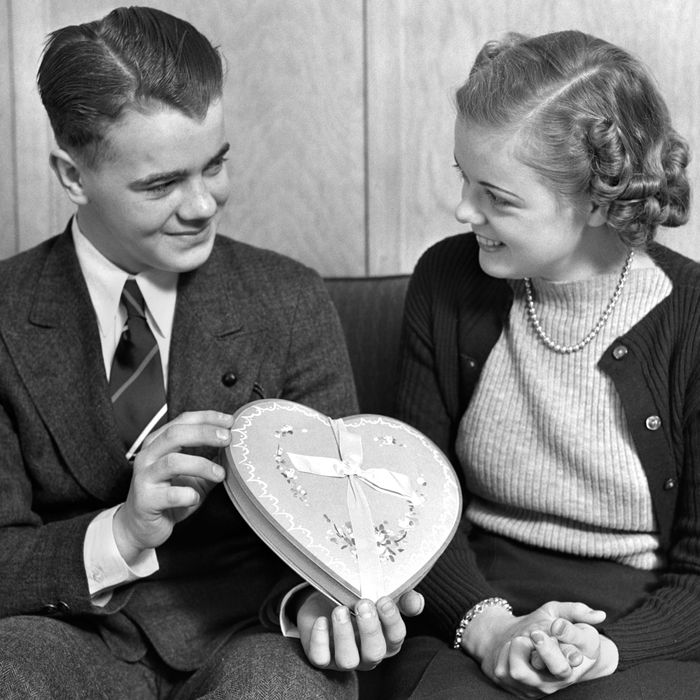 Even better than chocolate!
Photo: H. Armstrong Roberts/Retrofile/Getty Images
Regardless of your feelings about Valentine's Day — the Hallmark-iest holiday of them all — it's always best to play it safe and buy a gift. If you want to stay away from the cheesier gifts (jewelry, lingerie, or, God forbid, stuffed animals), opt for something edible — basically impossible not to enjoy. But instead of simply dashing to your local chocolate shop or liquor store, show that you put a little more thought into the gift and put together a little bundle of food-and-drink items. Here are several guides, based on neighborhood and theme, so that you can easily buy a few stellar presents in one quick outing.
Create a Coffee Gift Box in the West Village
This neighborhood is bursting with next-level coffee shops, making it convenient you to pick up a few different brands of beans. Start at the West 8th Street location of Stumptown, where you can buy the famed Hair Bender blend, and then make your way to Joe on Waverly Place, and the newly opened Toby's Estate on Charles Street.
Assemble a Steak-Dinner Spread in Williamsburg
The ideal way to celebrate Valentine's Day is to stay in and make a home-cooked meal, of course. Hit up the Meat Hook for grass-fed, local beef, and then Bedford Cheese Shop for some excellent accompaniments, which you can use long after the holiday (Frankies 457's olive oil, Maldon sea salt, cornhichons, and Amora Dijon mustard). To top it off, swing by Peter Luger and grab a bottle of steak sauce, too.
Stick to the Classics on the Lower East Side
You can't go wrong with a little caviar from Russ & Daughters — and blinis and crème fraîche, while you're at it. (Just get there before Valentine's Day, when the line can be extra brutal.) Then, walk on over to Katz's Deli to pick up noodle kugel, or grab classic knishes at Yonah Schimmel. Then, finally, Economy Candy for a smorgasbord of sugary treats.
Tap Into the Matcha Trend in Bryant Park
As you've heard, Matcha is so hot right now. Lady M Confections makes an excellent green-tea mille crêpe cake, and nearby, on 39th Street, you can purchase a complete make-at-home matcha set at Ippodo Tea. Japanese chocolatier ROYCE also has a Bryant Park location, and it sells white "Nama" chocolates, made with powdered premium green-tea leaves.
Test Out New Bakeries in Soho
Avoid the Cronut lines in favor of new bakeries: Brand-new Stick With Me Sweets, on Mott Street, makes those most beautiful bon-bons, and offers pretty cool complimentary gift boxes. Same goes for Brigadeiro Bakery, on Sullivan, which specializes in chocolate truffles. And there's now a Momofuku Milk Bar outpost on Wooster: New to the February menu are chocolate-malt cake truffles and caramel-apple pie.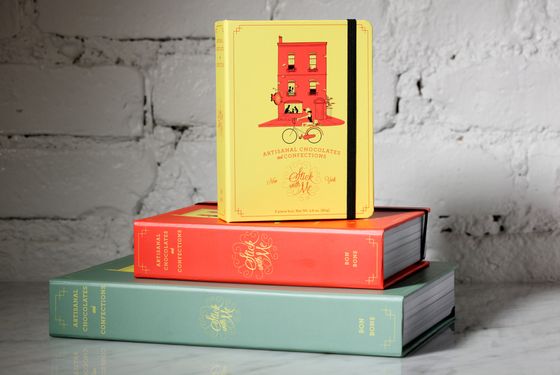 Gather the City's Greatest Ice-Cream Pints on the East Side
It's easy to go on an ice-cream crawl and grab a few pints, considering some of the top-notch parlors are within walking distance of each other. Start by purchasing Salted Pretzel Caramel at Morgenstern's, then Sprinkles at the East Village location of OddFellows, and, finally, Cookies & Cream at Davey's.
Prep for a Home-Cooked Meal in Cobble Hill
Between the Brooklyn Wine Exchange, Paisanos Meat Market, and Bien Cuit (okay, technically in Boerum Hill, but just a two-minute walk away), you can pick up some seriously delicious gifts, to be enjoyed that evening and beyond.
Compile the Necessities for Varsity-level Cocktails in Chelsea
Visit Cocktail Kingdom's fifth-floor showroom to see all the coolest booze accessories: mixing glasses, strainers, shakers, etc. And then swing by Appellation Wine & Spirits on Tenth Avenue for some nice bourbon, and Bowery Kitchen Supplies (inside Chelsea Market) for a great selection of small-batch bitters.
Put Together the Ultimate Snack Package Uptown
You could buy everything you need to impress someone at Zabar's, but branch off and try the impressive pastries at Canelé by Céline, and, of course, the chocolate-chip cookies at Levain Bakery.