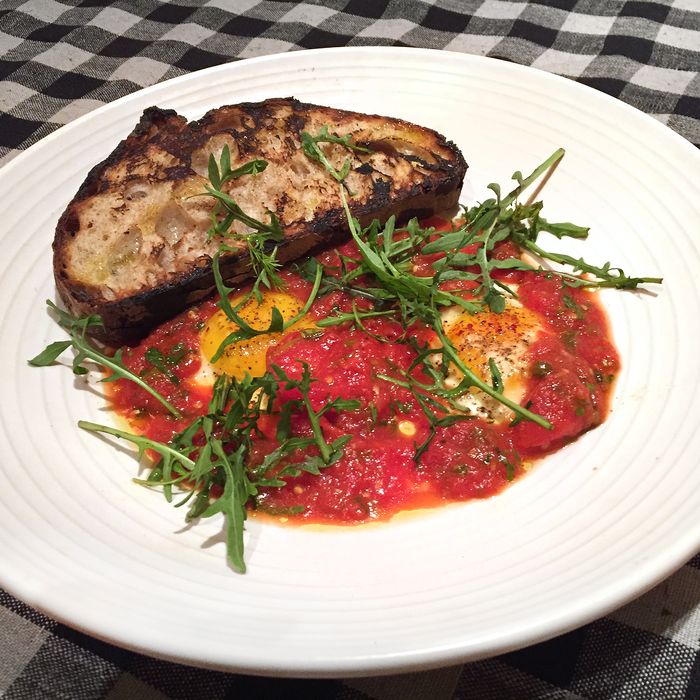 "Eggs in hell" with tomato, oregano and Fresno chili.
Photo: Courtesy of Upland
Here's a reason to curtail scheduled hibernation this weekend: brunch. Not just any brunch, but Justin Smillie's new service at Upland. This interests us for two reasons: Smillie's proven morning-food prowess at his former post, Il Buco Alimentari, and the six new egg dishes (seven if you count spaghettini with a fried egg, roasted pepper, and bread crumbs — and why wouldn't you?). Here's a look at the full menu.
Upland brunch [PDF]