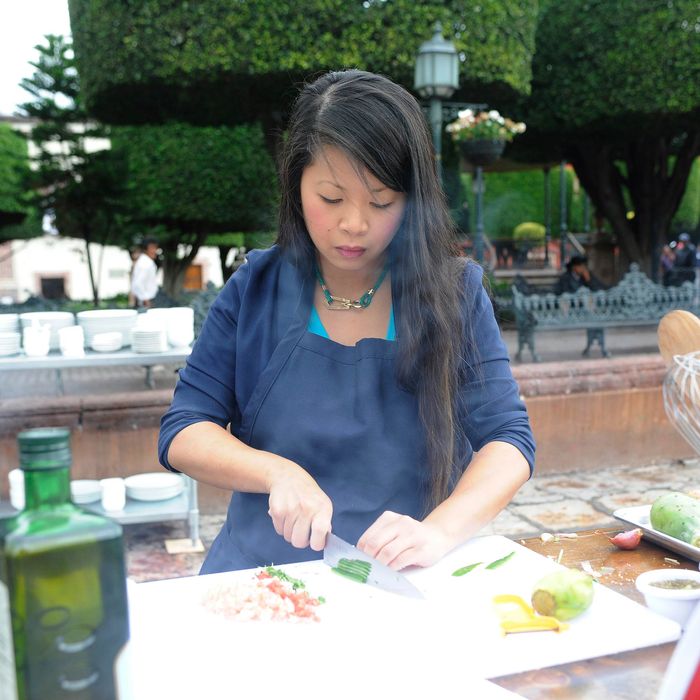 Spoiler alert: Last night, Padma Lakshmi and the gang announced the winner of the 12th season of Top Chef. Mei Lin received the honor, beating out Gregory Gourdet. She's also only the third female winner in the history of the program, following in the fine footsteps of Stephanie Izard and Kristen Kish.
For the finale — which took place in San Miguel de Allende in Mexico, not in Boston — Lin cooked octopus, traditional Chinese congee, duck with huitlacoche, and a strawberry-lime-curd dessert that Tom Colicchio said was the "best dessert I've ever had on Top Chef, period."
Before going on the show, Lin worked as the sous-chef at Los Angeles restaurant ink — owned by her mentor, Top Chef winner Michael Voltaggio.
And remember! It's not too late to try out for the 13th season: Bravo's still holding open calls, because food reality-TV will never die.