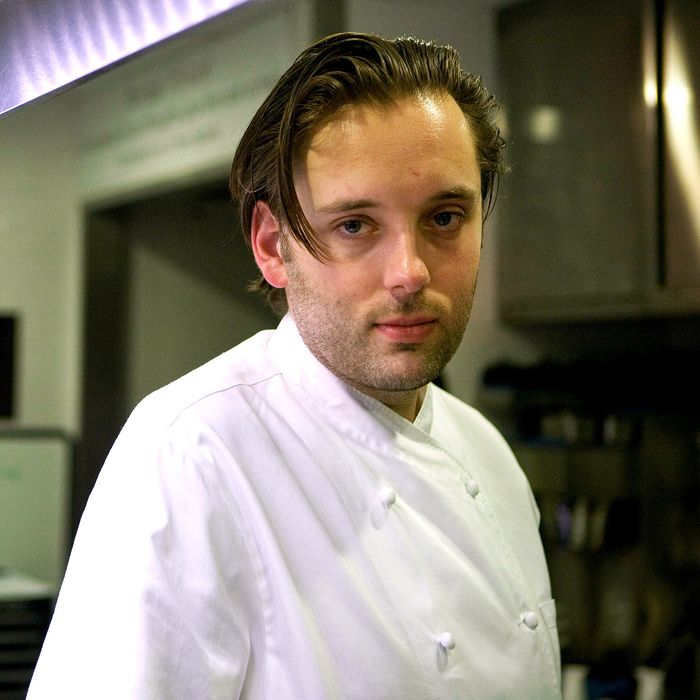 Sad face.
Photo: Bloomberg
It's official: Two-and-a-half-year-old the Elm, inside the King & Grove Williamsburg hotel, will halt operations on Sunday.
Back in August 2013, just a month after the restaurant opened, chef Paul Liebrandt called the project a "gateway," saying he wanted to "do a restaurant that would reach a clientele that would never, ever have come to Corton." But Liebrandt didn't reach many people at all — while the food received high praise (Adam Platt awarded it three stars), the vibe was always a bit off (Platt also said the room felt like a "second-tier midtown tourist hotel").
For years, Liebrandt has said that he wants to open another fine-dining restaurant. Maybe now that Drew Nieporent has a hit with Bâtard, they'll reunite and live happily ever after.
[Eater NY]