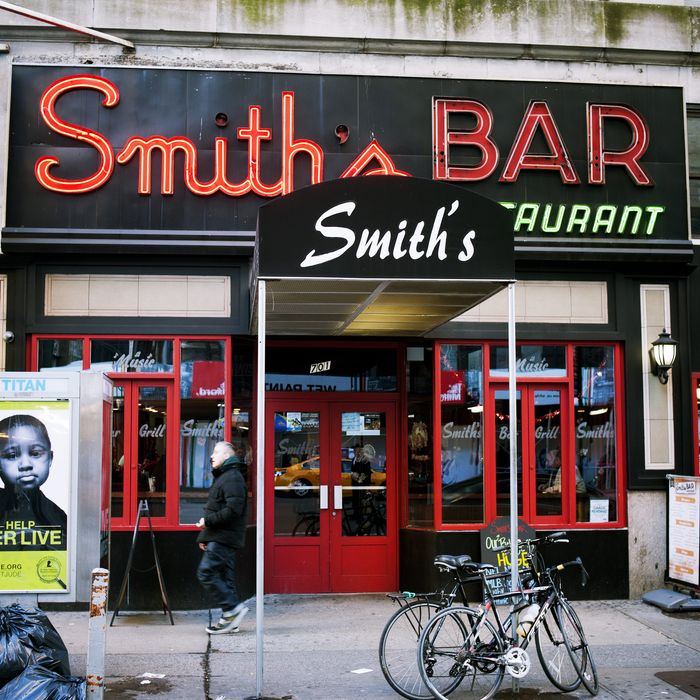 Welcome back.
Photo: Richard Levine/Demotix/Corbis
Back in October, 60-year-old Smith's Bar — famous for pouring rye starting at 8 a.m. every day — shuttered because of "lease issues." But as it turns out, Skip Panettiere (yes, actress and singer Hayden Panettiere's father) purchased the bar in November, and he plans not only to reopen it, but also preserve its integrity "so everything in New York doesn't get ruined." (Amen.)
That means Panettiere is keeping the classic neon sign, and even planning to rehire the bar's original staff. The primary change is that he's dressing up the food menu, and adding oysters, "nice meatballs," and possibly a truffle burger.
Another enhancement: Smith's beloved karaoke night will return on Tuesdays, but now there's a chance that Hayden will show up and belt out a country song.
[DNAinfo]