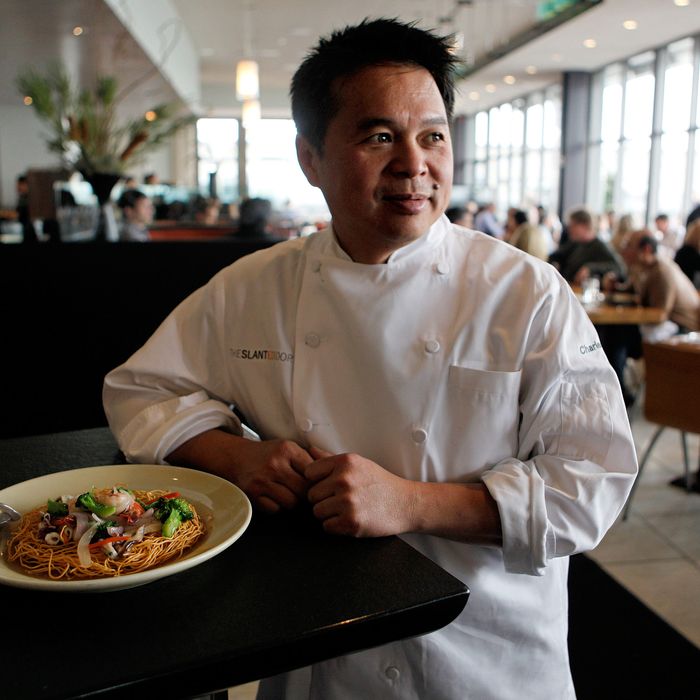 Slanted Door chef and owner Charles Phan.
Photo: Michael Macor/San Francisco Chronicle/Corbis
The Slanted Door is a San Francisco icon and easily one of the country's most famous Vietnamese restaurants. So it is welcome news that chef and owner Charles Phan will join forces with Andrew Tarlow for a "phở pop up" at Williamsburg's Wythe Hotel on February 15, 16, and 17.
$38 per person gets family-style appetizers and a choice of soup, including beef phở or cháo lòng, a rice porridge that's fortified with pig offal. There will be custom cocktails and desserts, too. Some crucial info: It will be walk-in only, with hours running from 6 p.m. to 11. You will probably want to arrive early.
[NYT]