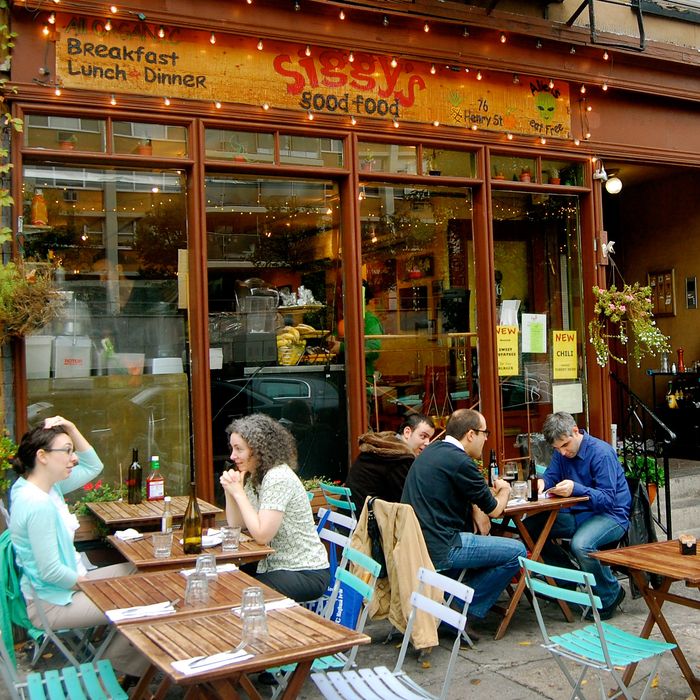 The aliens will have to find somewhere else to eat.
Photo: Patrick Siggins
Brooklyn Heights Blog reports that Siggy's Good Food — everyone's favorite neighborhood organic restaurant with the famous sign that says "Aliens Eat Free" — will close on March 1. The owner tells the site, "It was the hardest decision I have ever had to take in my life, but could not avoid … The reasons are many, mostly bureaucratic. It is sad very sad, I wish it would have been different."
While this is no doubt a bummer for Heights residents, an employee at the Manhattan Siggy's says that location is staying open.