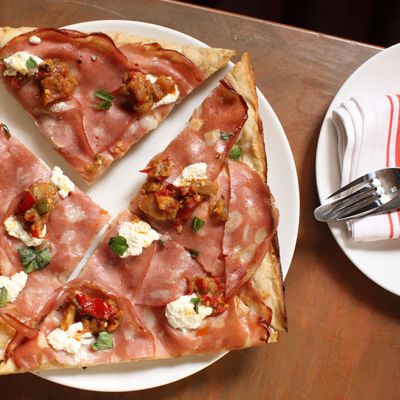 Mortadella pizza with ricotta, marjoram, and Bomba.
Photo: Melissa Hom
For a chef who has spent much of his career working in the kind of Brooklyn neighborhoods Manhattan provincials consider practically Long Island (Gowanus, East Williamsburg), Kips Bay must seem like the hinterlands. But that is where Angelo Romano, late of the Pines (and a brief interlude at Concord Hill in Williamsburg) has found himself, poised to open a 45-seat restaurant and pizzeria called Rocky Slims early next week.
Here, Romano will be cooking in the same "new Italian-American" style he's been honing since his days at Roberta's and Masten Lake. The menu is streamlined and seasonal, combining familiar ingredients in unfamiliar ways: fennel with 'nduja and tangerine, for instance, or Bosc pear with guanciale and buttermilk. Romano takes inspiration from Italy but sources his ingredients closer to home: The salumi is all domestic, the canned tomatoes are Californian, and the dried pasta comes from Sfoglini, the Brooklyn factory founded by a fellow Roberta's alum.
Rocky Slims is equipped with two pizza ovens: an oak-fired one dedicated to the square pies Romano will serve in the dining room, and a standard gas-fired deck job that turns out large round pies for the "slice shop" annex around the corner. Despite his residence at Roberta's, Romano was never the pie guy, so he has spent much time tweaking his dough, which is made from a blend of high-gluten organic white and rye flours, enriched with a little olive oil and sometimes butter. Pie varieties range from the Marsala, sauced with a creamy wine reduction and topped with pancetta and sheep's-milk ricotta, to the Grandma, a sausage-and-caramelized-onion ode to Roberta's Millenium Falco. The chef has other uses in mind for his wood oven, too, like smoking the legs of two-week-dry-aged duck, and roasting fruit for dessert.
Here's a look at the space and some of the food.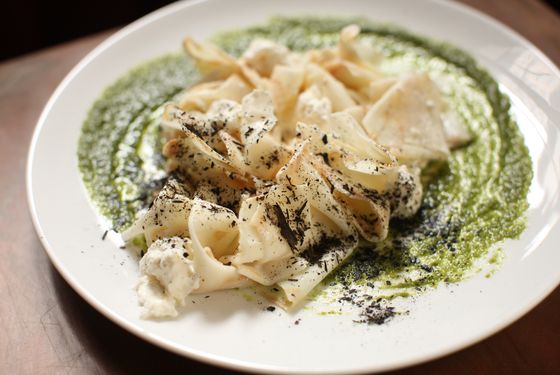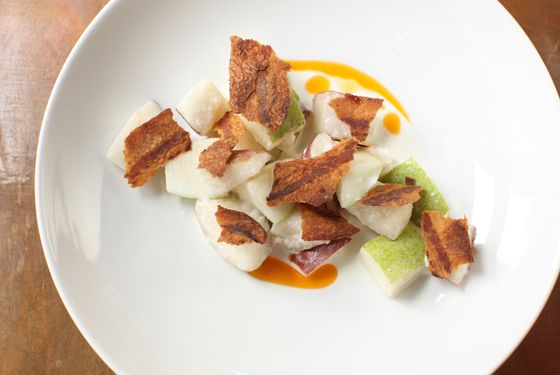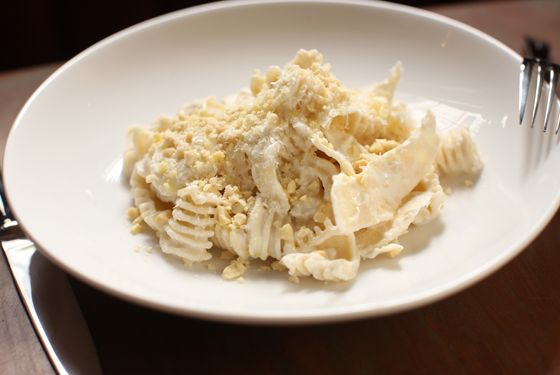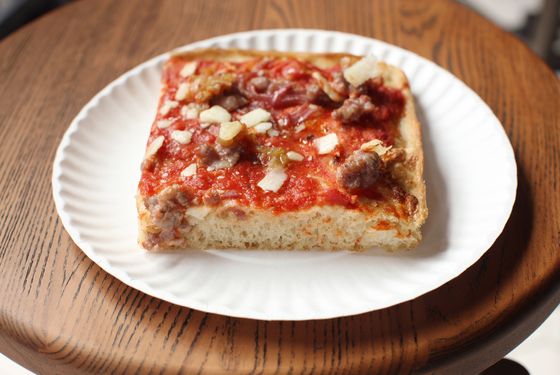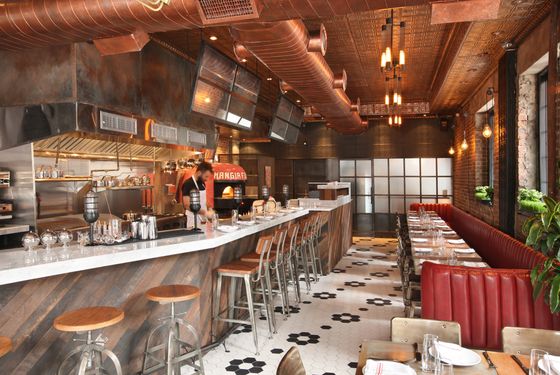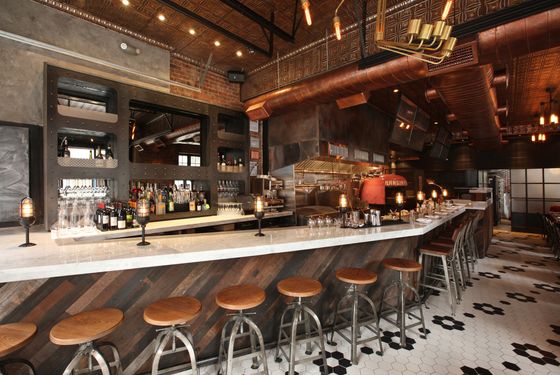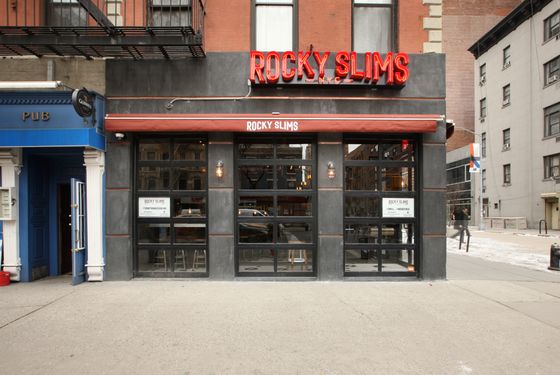 Menu [PDF]
Slice Shop menu [PDF]
Rocky Slims, 338 Third Ave., at 25th St.; 212-889-4663