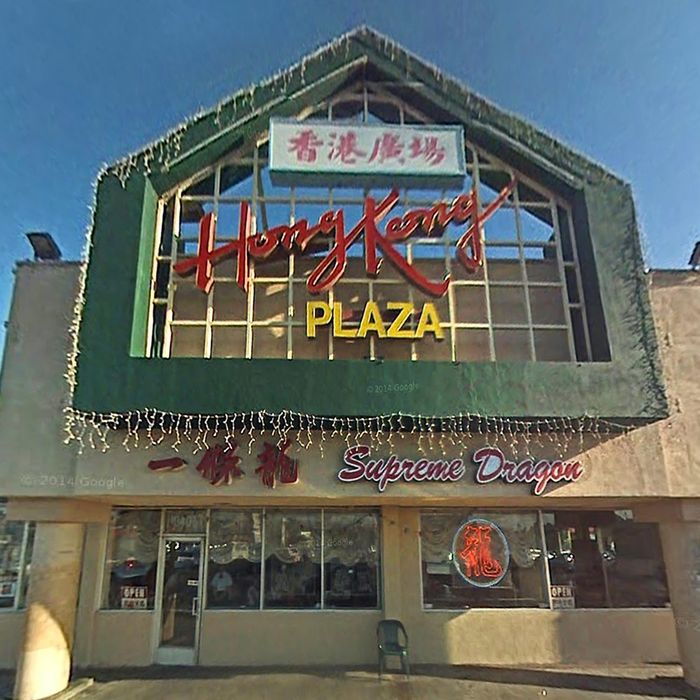 They're not known for their excellent service.
Photo: Google Street View
The owners of a Chinese joint in L.A. that's somehow survived for nearly 30 years gave customers some bad news on Yelp this week: Supreme Dragon is in a bad place and has no choice but to shut down, and you can thank the crappy staff.
In a 300-word rant on the site, discovered by L.A. food writer Clarissa Wei, the Chou family (the restaurant's owners) mention rent hikes and a dilapidated building, but then settle on workers as the real culprits, whose ineptitude Supreme Dragon apparently put up with "for [a] long time, some even more [than] 12-26 years."
The post clearly isn't out to mince words, and it begins by "sincerely apologiz[ing]" for the "incompetent" waitresses whose "poor services" totally justify Supreme Dragon's one-star reviews. From here, it wages on in a similar manner:
It's better and right choice to [close] and prepare for next better location of Dragon restaurant. This way, we can begin training new staffs and eliminated previous staffs that won't change their bad habits which many of them [didn't] realize their poor service or behavior were hurting supreme Dragon best interests. […] We, Supreme Dragon decided [to close] the business for while instead [of] having our formerly staffs or chefs [hurt] our reputation. We are in progress [of] finding new location and training new polite staffs and higher quality of chefs to be part of our Chou family.
It was originally signed by someone who represents the "entire Chou family," and who left a five-star rating — because at this point, why not? — but the posting now appears to have come down, probably after one of the Chous stopped and realized this might not be the thing you want potential diners to find when they search for your restaurant's new, better location.