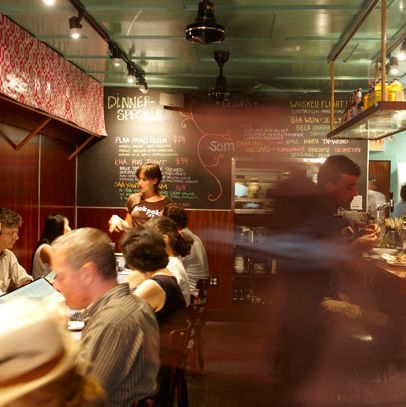 It'll be a little less hectic.
Photo: Jonathan Nesteruk
When Adam Platt reviewed Pok Pok Ny back in the summer of 2012, he started his story with a quote from Ms. Platt: "Can we go home now?" They waited close to two hours for a table, and Platt deemed the restaurant a leader of the "No-Reservations Generation."
But as of today Pok Pok Ny is accepting reservations for parties of one to 12 people, during all times and days of the week. (Yes, that includes a prime-time table for two on a Saturday night.) No longer will you need to consult Andy Ricker's live webcam to figure out when you can satisfy a craving for fish-sauce wings.