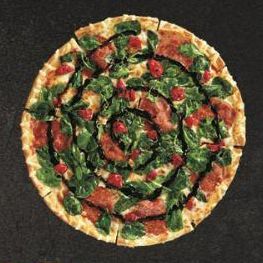 The chain did $10 million in sales in one day.
Photo: PRNewsFoto/Yum! Brands, Inc.
Looks like Pizza Hut's new strategy of offering a zillion different kinds of pizza is working: The chain spent the day boasting about record online-sales figures that it set during last night's Super Bowl.
With zero game ads and no official sponsorship, spokesperson Doug Terfehr says Pizza Hut still hurtled past 2014's figures before halftime this year, eventually landing on a one-day digital-sales total "well over" $10 million.
How to account for the success? In addition to all the different pizza varieties, this was also the first year Pizza Hut offered a newly redesigned website and app, which are apparently enough to make people forget that almost every town in America has at least one independent pizza shop that surely must be better than Pizza Hut.
[CNBC]