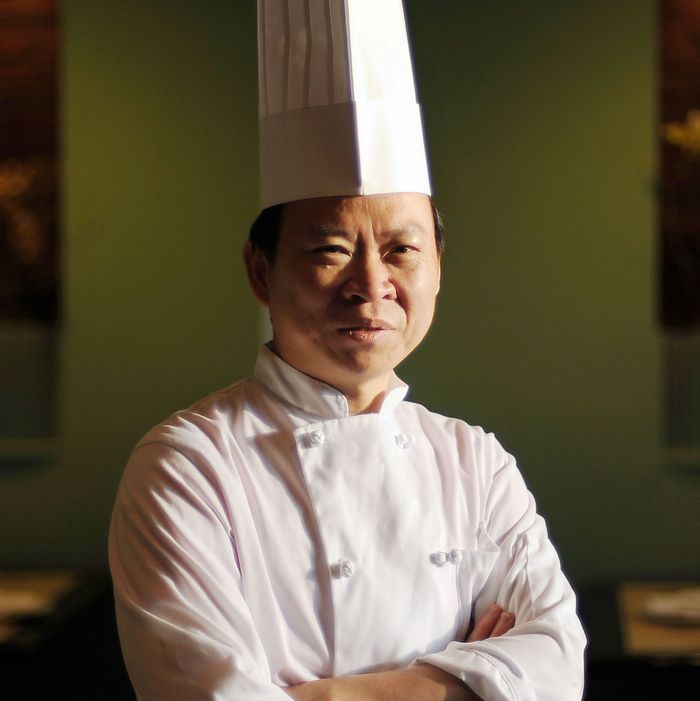 He's a big deal.
Photo: Astrid Riecken/Getty Images
Chinese chef Peter Chang has one of the most loyal followings in the food world: As Pete Wells and Calvin Trillin have chronicled, Chang's fans will literally follow him from restaurant to restaurant. Chang is somewhat of an escape artist — he's famous for disappearing from his Sichuan restaurants. But since he's partnered with Gen Lee, Chang has been more reliable, operating several restaurants in Virginia.
When Wells paid a visit to three of his places last year, he wrote: "I could make a strong case that the best Peter Chang restaurant is the nearest one, as long as you order so many things that the server starts to act as if you might be insane. And then eat until you think you can't hold any more." Beyond all of Chang's hype, he's an incredibly talented chef, which makes his new concept all the more exciting.
Peter Chang Wok, which will open in Arlington, is decidedly more casual than his other establishments. Lee is calling it a "test case" — so, ideally, if all goes well, this is an idea that can be replicated near and far. He's also planning to open a higher-end restaurant in Rockville Town Square in April and, eventually, a 6,000-square-foot flagship in Capitol Riverfront. Prepare for Chang domination.