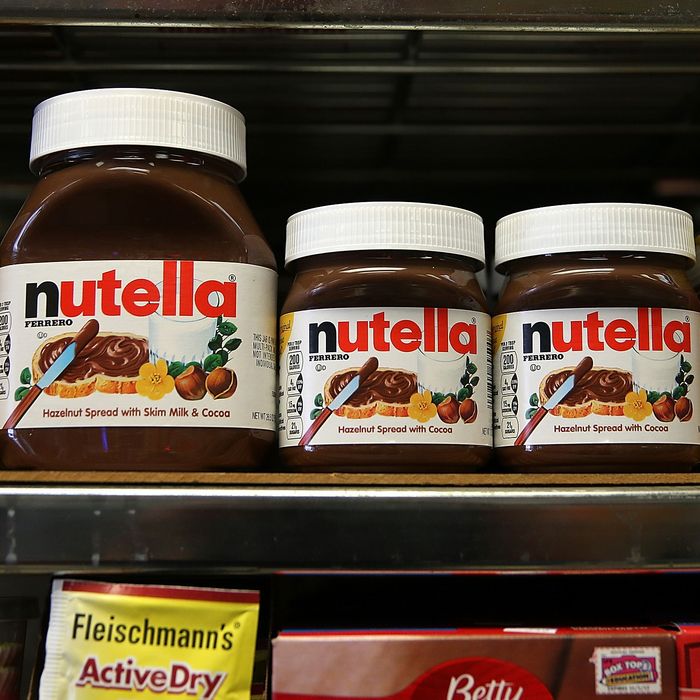 Literally the worst place to pull a Nutella caper.
Photo: Justin Sullivan/Getty Images
An Italian flying home from Colombia made customs officials' jobs really easy by hiding the equivalent of $146,523 in euros inside nothing other than jars of Nutella. When a scanner at the Milan airport discovered rolls of paper inside hazelnut spread, the suspect, apparently an awful liar, called them "love notes" to his pregnant, Nutella-craving wife. Why, officials wondered, would the guy be bringing Nutella back to Italy, the very country where the stuff was invented and where it's as readily available as water?
When they asked why he didn't simply wait to buy the vastly superior Italian originale, the suspect replied that he wanted his wife to try a foreign version. In any event, they found the money and the suspect says he wanted to hide it to avoid paying taxes. Yet, as a spokesperson for the officials told reporters, "Everything he has said has been pure fantasy."
[NYP]