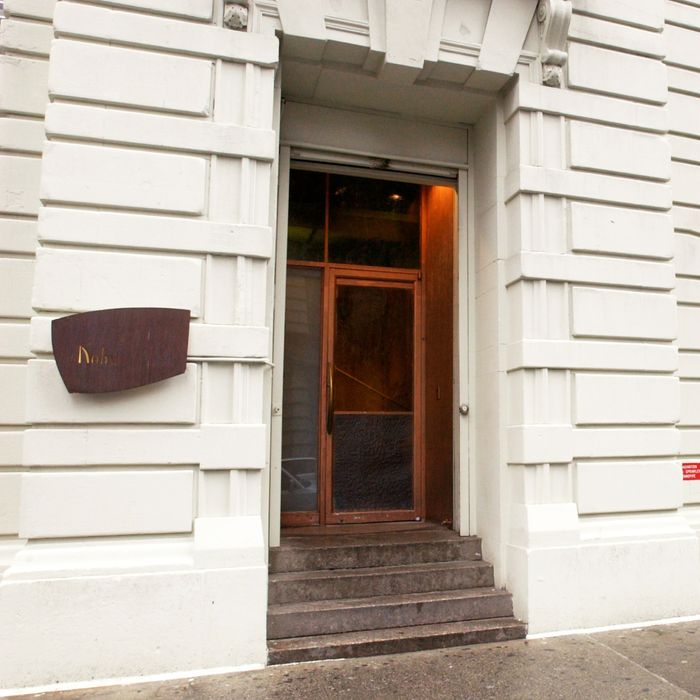 You'll have to go a little further downtown for that black cod with miso.
Photo: Lawrence Lucier/Getty Images
Here's a major restaurant move that seems, finally, not to be the result of a landlord hiking rent to unreasonable levels: The original Nobu location, found at the corner of Franklin and Hudson streets in Tribeca for the past two decades, will move at the end of next year. Its new home — which, per the Post, will open "by early 2017" — is further downtown, specifically on the ground floor of 195 Broadway, just south of City Hall.
David Rockwell will design the new space — just as he did the original location — and it's probably safe to assume the rock-steady menu won't change all that much, either. After all, if there's one thing partners Drew Nieporent, Nobu Matsuhisa, Meir Teper, and Robert De Niro are very good at, it's opening new Nobus.
As for the reasoning behind the move, it sounds like the team simply found a deal that was too good to pass up. Though nobody is talking about the specific terms of the 15-year lease, Nieporent tells the Post that the original location has always lacked the necessary space for profitable private events, and that the owners of 195 Broadway "pretty much made a deal we couldn't refuse."
[NYP]