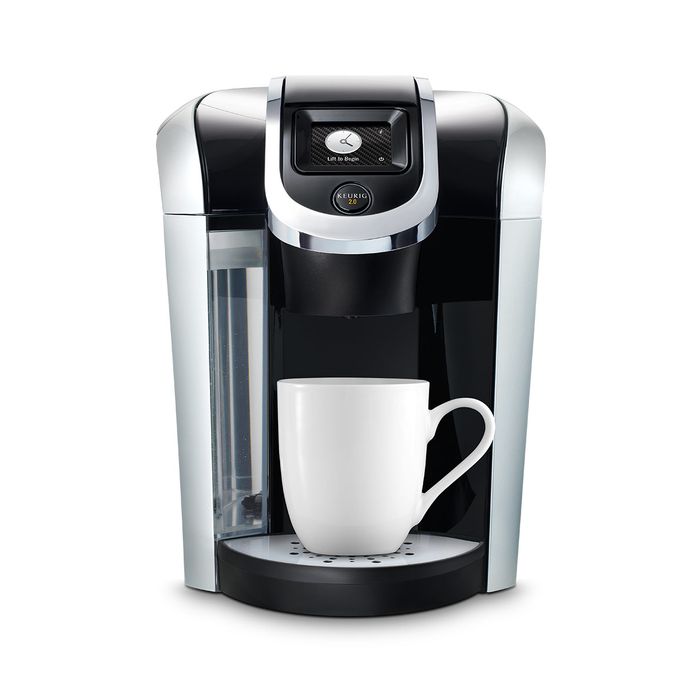 Free the pod, man.
Photo: Courtesy of Keurig
Purely in the name of objective facts-reporting, Grub has shown readers a very simple hack that uses a recycled K-Cup lid and some elbow grease to brew unauthorized pods on the new-ish, much-derided Keurig 2.0 machines. Now there is news of the Freedom Clip, a plastic device that slides over the DRM sensor and tricks it into believing forevermore that every inserted coffee pod is a K-Cup:
The makers of this device (and, conveniently, manufacturer of K-Cup knockoffs) explains that Keurig's sensors work by "visually identifying a special ink on the lidding," a special ink that the Freedom Clip perfectly emulates, throwing wide open the world of single-serve options, including free "sample packs" of its own biodegradable OneCups.
Really, it seems the Freedom Clip validates basically anything that fits in the pod slot, and the Rogers Family is giving it away for free — it's just a valid email address away from shipping to your door. No doubt Keurig remains among the lower echelon of coffee-making methods in terms of quality and ecofriendliness, but at least with this little piece of plastic in place, you can pick your own poison.