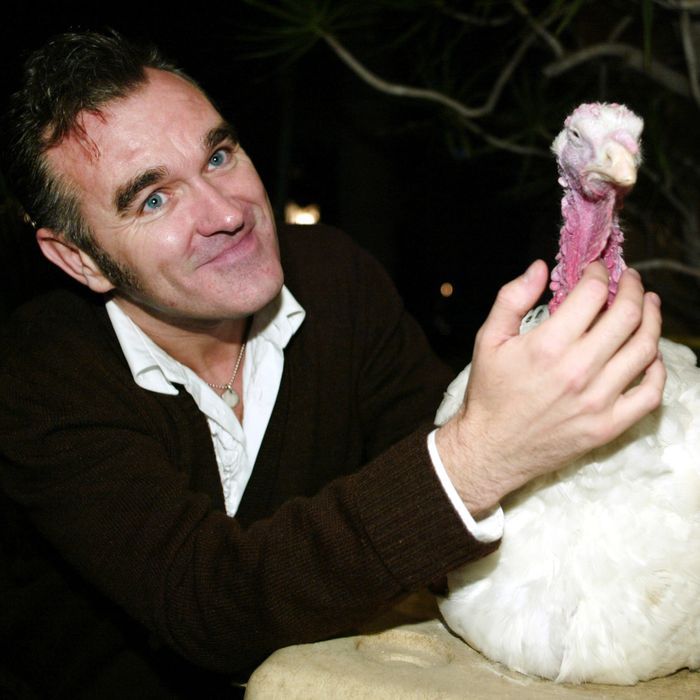 Morrissey with one of his biggest fans.
Photo: Chris Polk/FilmMagic
The BBC reports that ever-truculent Morrissey "has scrapped plans" to perform in Reykjavik because Icelanders — who proudly put testicles in their beer — refused to cater to his vegetarianism by banning the sale of meat in the venue on the night of his show. "I love Iceland and I have waited a long time to return," he told a fan site, "but I shall leave the Harpa Concert Hall to their cannibalistic flesh-eating bloodlust."
Morrissey once peaced out of Coachella mid-performance because he could "smell burning flesh" wafting out of barbecues around the site, and so perhaps because of these and other offenses, he's apparently traveling with a meat prohibition firmly in place. The Belfast Telegraph reports the tour recently sent an email titled "Morrissey Catering Stipulation" to the contractors at Ireland's Odyssey Arena telling them burgers and hot dogs were banned during his upcoming show, apparently an unprecedented move that, out of their love for the music icon, they've agreed to allow.