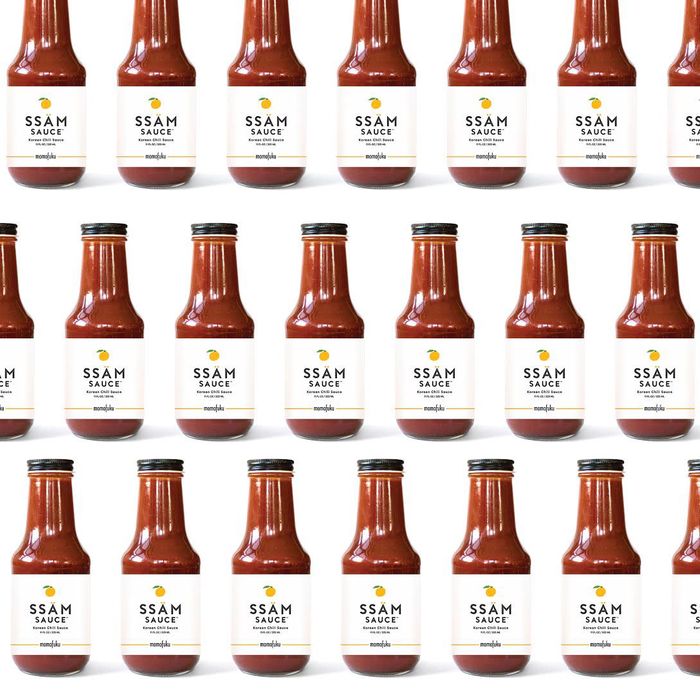 A
next
-next-level condiment.
Photo: Courtesy of Momofuku
Details are scarce about David Chang's brand-new product, but what is clear is that he's producing a Korean chile sauce, or Gochujang, for the masses. This Ssäm Sauce, according to Chang, improves pizza, French fries, rice, ramen, fried-chicken sandwiches, kale, pork buns … the list is endless. (Oh, and he's making the bold assertion that it "even makes Sriracha better.")
Traditionally, this fermented condiment is made from red chile, glutinous rice, fermented soybeans, and salt. But since this is Momofuku, there must be some secret weapon — pork-belly fat, the tears cried from eating Noodle Bar's spicy ramen, or actual crack.