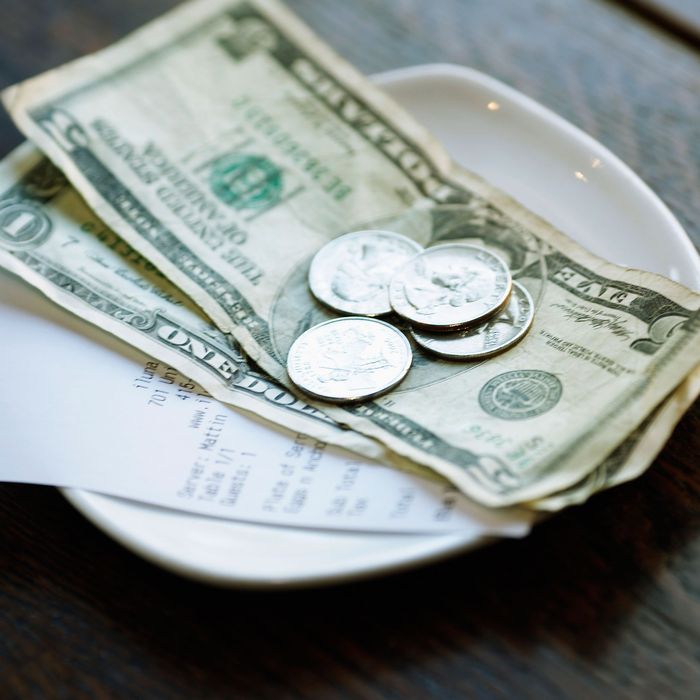 The end of days.
Photo: Fuse/Getty Images
It's official: New York Acting Labor Commissioner Mario J. Musolino has approved the proposal of Governor Cuomo's wage board to increase the minimum wage for tipped workers in the hospitality industry. Instead of $5, it's now $7.50 — a change that the New York State Restaurant Association has called "an outrageous and unprecedented increase on small-business owners."
The state's general minimum wage will increase to $9 — which Cuomo would like to raise even more, to $11.50 for workers in New York City.
Restaurants will have to enact the order by the end of the year. But this might just be the push business owners like Tom Colicchio need to abolish tipping altogether, and instead raise prices or implement a service charge.
[Capital]