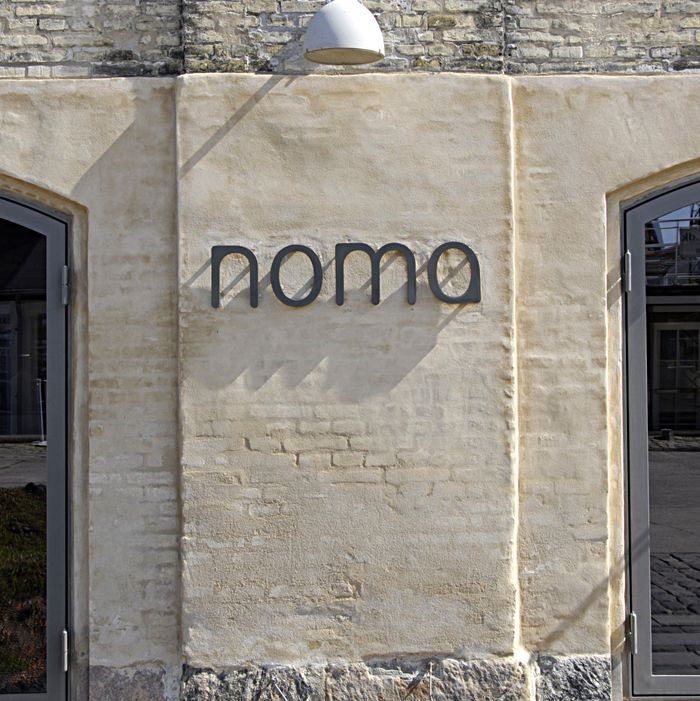 Fleeing for Tokyo probably didn't help.
Photo: Francis Joseph Dean/Corbis
While Michelin has included some restaurants in Denmark, Finland, Norway, and Sweden in other guides, its recommendation for restaurants in Nordic cities, specifically, are brand new. There are several two-star restaurants — in Denmark, Noma, a|o|c, and Geranium; Norway's Maaemo; and Sweden's Frantzén, Mathias Dahlgren-Matsalen, and Oaxen Krog — but no restaurant retained three-star status. For a region that's widely regarded as the most innovative and exciting food region in the world right now, it's quite surprising.
Here's the list:
Denmark
Copenhagen
Two Stars:
a|o|c *New
Geranium
Noma
One Star:
Clou
Den Røde Cottage
Era Ora
formel B
Grønbech and Churchill
Kadeau
Kiin Kiin
Kokkeriet
Marchal
Relae
Søllerød Kro
Studio at The Standard
Bib Gourmand:
L'Altro
Bror
Enomania
Famo
Frederiks Have
Kødbyens Fiskebar
Marv & Ben
Mêlée
Pluto
Rebel
Aarhus *New City
One Star:
Frederikshøj *New
Gastromé *New
Substans *New
Bib Gourmand:
Hærværk *New
Pondus *New
Finland
Helsinki
One Star:
Ask
Chef & Sommelier
Demo
Luomo
Olo
Bib Gourmand:
Boulevard Social
Emo
Farang
Gaijin
Pure Bistro
Norway
Oslo
Two Stars:
Maaemo
One Star:
Fauna
Statholdergaarden
Ylajali
Bib Gourmand:
Oro Bar & Grill
restauranteik
Sweden
Stockholm
Two Stars:
Frantzén
Mathias Dahlgren-Matsalen
Oaxen Krog *New
One Star:
Ekstedt
Esperanto
Gastrologik
Mathias Dahlgren-Matbaren
Operakällaren
Volt *New
Bib Gourmand:
Brasserie Bobonne
Den Gyldene Freden
EAT
Lilla Ego *New
Oaxen Slip
Proviant
Rolfs Kök
Ulla Winbladh
Gothenburg
One Star:
Bhoga
Koka *New
Sjömagasinet
SK Mat & Människor *New
Thörnströms Kök
28+
Bib Gourmand:
Familjen
Malmö *New City
One Star:
Ambiance à Vindåkra *New
Bloom in the Park *New
Vollmers *New
Bib Gourmand:
Sture *New
Bastard *New