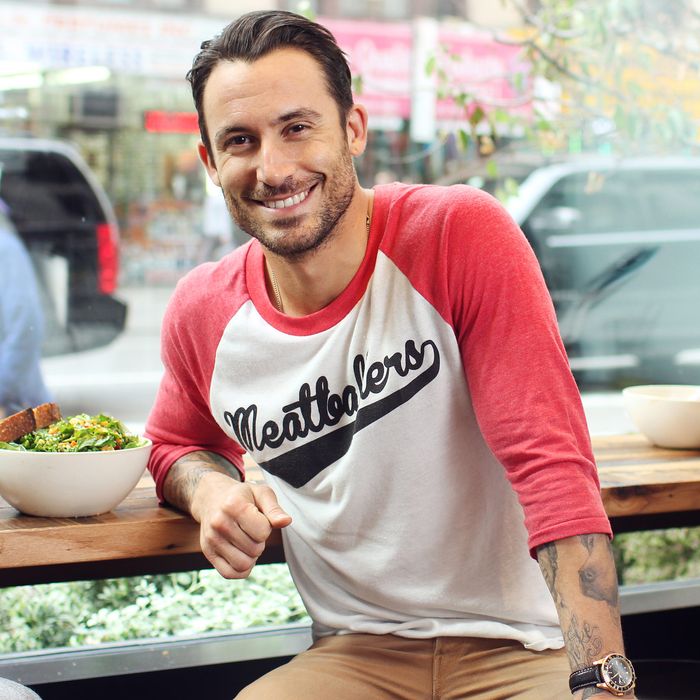 He's focusing all his energy on Seamore's.
Photo: Melissa Hom
The co-founder of the Meatball Shop has stayed loyal to meatball-smash sandwiches, kitchen-sink salads, and his partner Daniel Holzman since they opened their first location in 2010. Now, Michael Chernow's branching off on his own to launch a seafood-centric restaurant — called Seamore's — at 390 Broome St., near Mulberry.
According to Bowery Boogie, Chernow announced the news in a letter to neighbors in a bid for support for his full liquor license. He wrote: "I am still a partner in The Meatball Shop, but have stepped away from the day-to-day to focus all of my energy on Seamore's."
Like the Meatball Shop, Seamore's, as Chernow envisions it, will be accessible and casual, but serve high-quality, well-sourced food. He's hooked up with local fisheries in Montauk for "under-utilized, wild, local, and less branded species of fish so that we can afford keep our price point down" — like skate, monkfish, squid, porgy, dogfish, fluke, and flounder. It sounds like a stellar idea, and Chernow has never before served seafood at the Meatball Shop, so who knows what he'll offer? Fingers crossed for a fried-fish sandwich.