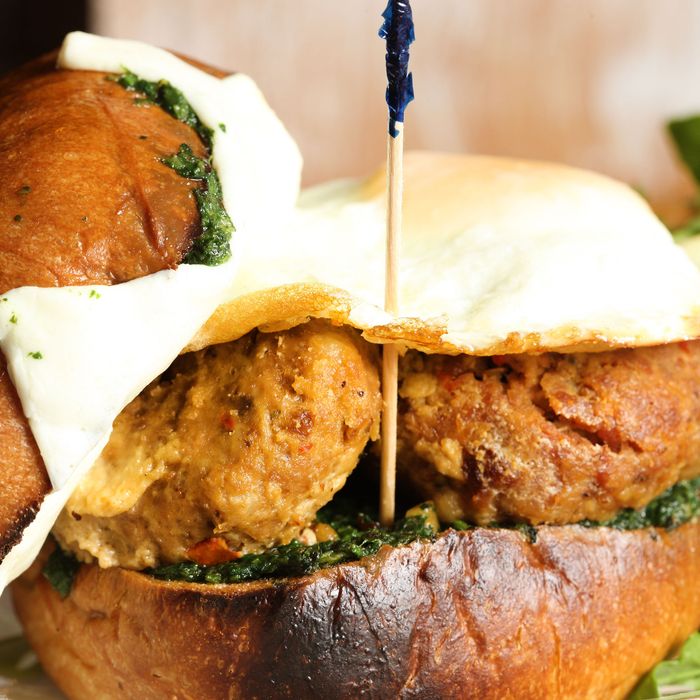 Best enjoyed on your couch.
Photo: Melissa Hom
Daniel Holzman and Michael Chernow have long opposed offering delivery service, despite the incredibly high demand for the Meatball Shop. If you wanted to enjoy a meatball-smash sandwich in your pajamas — the best way to eat comfort food, of course — you had to place a pickup order and schlep over to one of the locations, which kills all the joy of laziness.
But now, through Caviar, delivery is available from all of the six Meatball Shop outposts. It's super convenient if you're hosting a party, or want to make everyone in your office love you, because you can order a Bucket O' Balls and other large-format dishes.