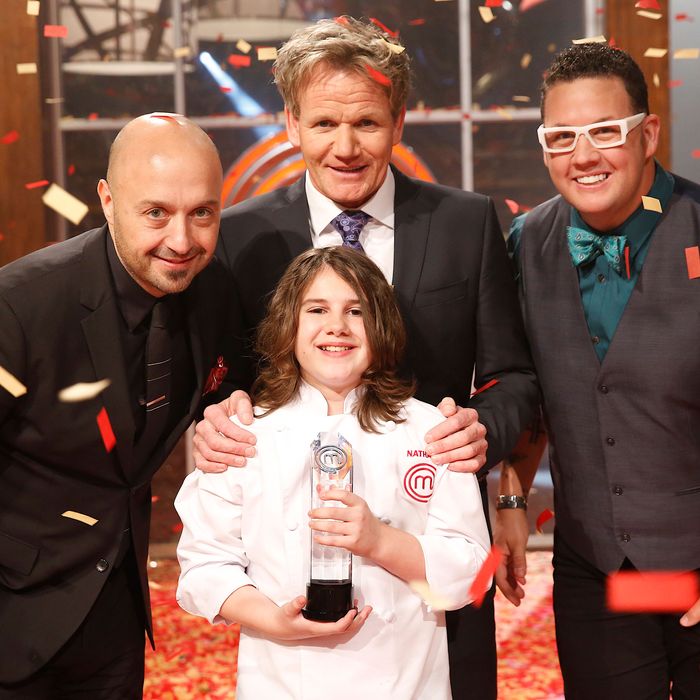 Nathan Odom makes a mean tea tart.
Photo: Greg Gayne/Fox
Twelve-year-old Nathan Odom won the grand prize of MasterChef Junior last night, taking home $100,000 and bragging rights during recess. He cooked a French-inspired meal of roasted-fennel gratin, herb-crusted lamb chop, and an Earl Grey tea tart with blood-orange coulis that Gordon Ramsay called "bloody delicious." (That Ramsay — so witty!)
Odom, who beat out Andrew Zappley, isn't sure that he wants to follow in the footsteps of Flynn McGarry and go pro so soon. He recently told Vulture: "Cooking is definitely one of my No. 1 hobbies, and if I wanted to pursue that, I'd probably want to be a pastry chef. But outside of that, I really do like playing music, and I feel like I'd be able to pursue a career in that." He also does a lot of "DIY projects that I see on Pinterest," as if he weren't cute enough already.
[Heavy]