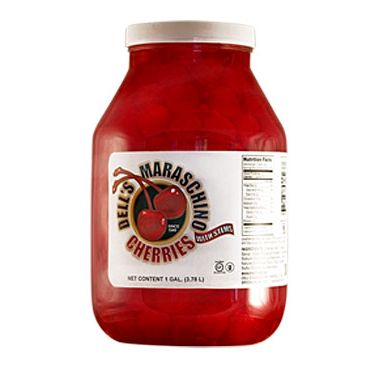 Shady.
Photo: Courtesy of Dell's Maraschino Cherries
Business at Dell's Maraschino Cherries factory is up-and-running just two days after police unearthed owner Arthur Mondella's underground pot farm and Mondella fatally shot himself. We've learned that, by all accounts, his cherry business was thriving — and he was unlikely to do jail time for illegal waste dumping, which is what the police showed up to investigate. Now authorities might shut down the entire business, because of drug-seizure laws.
The mystery of his weed "cave" couldn't be any weirder — and here's what reporters have unearthed so far:
• There was an intense Bat Cave-esque entrance to the marijuana farm. Mondella accessed it by unlocking a room where he stored his fleet of luxury cars, opening a pair of closet doors, going around button-controlled steel shelves and past a fake wall, and then climbing a ladder down a hole in the floor.
• The cave, which held up to 1,200 plants, had a complex irrigation system and "network of 120 high-end growing lamps." An official told the Times it's the biggest operation they've ever seen in New York.
• Next to books on how to grow pot, police found a copy of World Encyclopedia of Organized Crime. At least he studied up!
• Cherry suppliers in California are suing the company, claiming that they're owed more than $100,000 for produce.
Has someone optioned the rights to this story yet? Get on that, Hollywood.