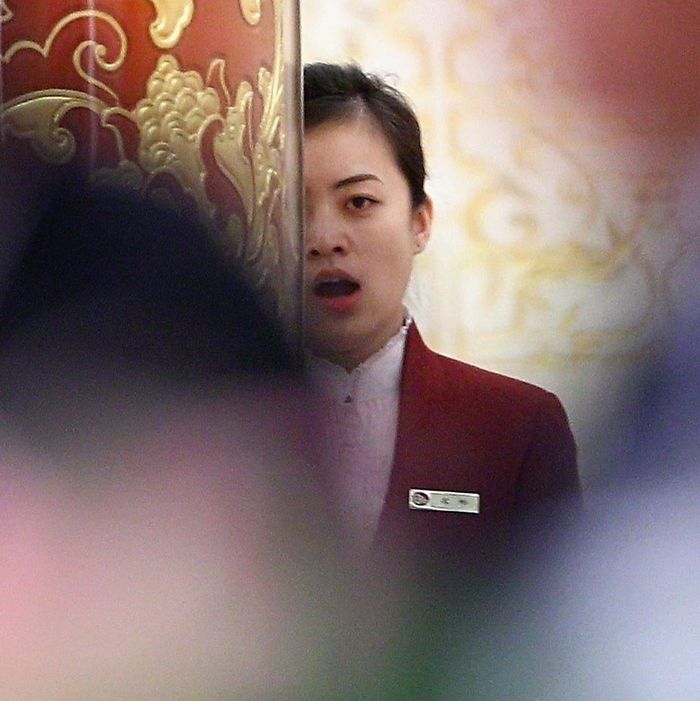 Look at this guy — no sense of professionalism.
Photo: Feng Li/Getty Images
If you wait tables at the Michelin-starred Sha Tin location of Lei Garden in Hong Kong, you really want to make sure you get a good night's sleep. Any waiter who yawns, stretches, curses, or "plays around" is slapped with a $20HK fine (about $2.50 American) — and those are just four of the 23 things Lei Garden lists as offenses punishable by fine if "caught in the act."
A picture of the list got posted to a service-industry Facebook group, and while management says it's investigating the matter, it's hard to imagine how they come away from this one looking good. Some of the things, we're onboard with — yes, please never cut fingernails in our view — but the majority seem a little, well, draconian. Forget to "clearly and accurately" tell customers the price of menu dishes, and you'll be fined $50HK. Always pay attention in meetings, or get docked $20HK. Enter everything into the restaurant's POS system correctly, or that'll cost you $20HK. Too much food on the plate? Another $100HK — the same amount you'll be penalized for showing up one minute late or leaving one minute too soon.
The South China Morning Post reports that deducting wages from employees who make mistakes is illegal in Hong Kong, so ironically one worker's penalized yawn could potentially make for management's $100,000HK fine and one-year prison sentence.
[SCMP]