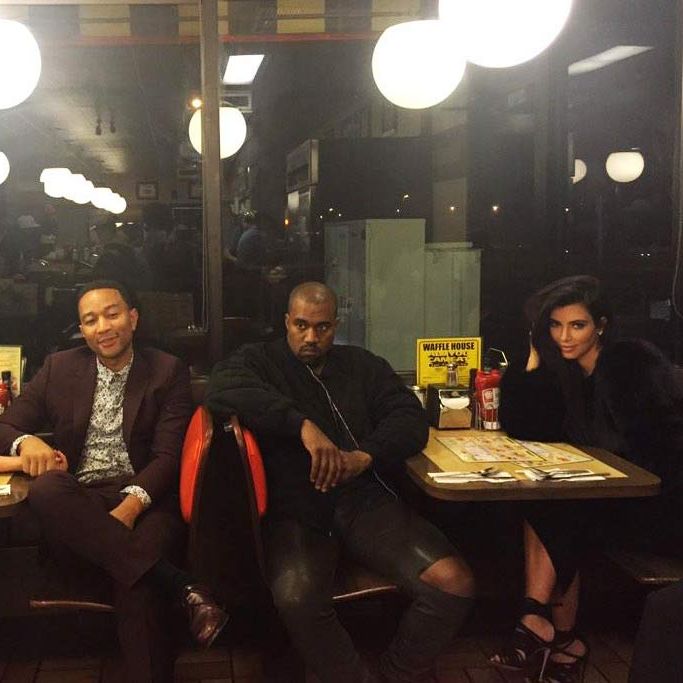 Photo: Kim Kardashian/Twitter
Over the weekend, totally chill pals Chrissy Teigen, John Legend, Kanye West, and Kim Kardashian stopped by a Waffle House and, as is their wont, documented the outing on their various social-media accounts:
Aside from the fact that the subjects are famous, these photos would be otherwise fairly unremarkable, except for one thing: Why does Kanye look so sullen? People are often very happy to be at a Waffle House, a chain that specializes in selling delicious breakfast foods at affordable prices. Maybe he's avoiding carbs and quietly dreading a meal that will have to consist exclusively of eggs? Perhaps there's a weird baby or something off in the corner that he can't stop looking at? Or maybe he's just more of a Denny's guy.
[via Vulture]